Welcome to The Cart Driver's World Famous Totally Accurate Just So Long As You Don't Mention Guilty Crown Season Preview! Before we begin, here is my handy guide to how promising the source material for an upcoming anime is, according to my totally biased heterosexual male in the 18-35 age bracket view.
Original anime > non ecchi seinen manga > non yaoi josei manga > novel  > non school romance light novel > shounen manga > non dating sim visual novel > web published > non school romance shoujo manga  > school romance light novel without the word imouto > video game > school romance shoujo manga > ecchi seinen manga > 4-koma > pachinko/card game/children toys > yaoi josei manga  > male targeted dating sim visual novel > otome game > light novel with the word imouto
Sasami-san@Ganbaranai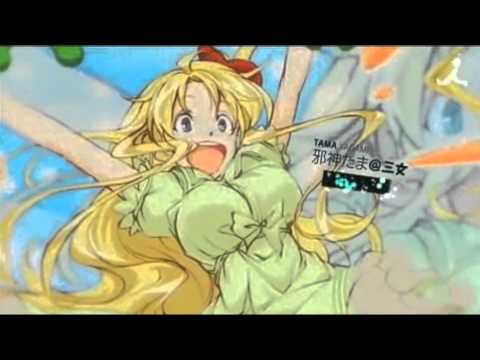 Oh hi there Shinbo! Haven't seen you in a while. What have you been up to recently? Rolling around in piles of money again? I remember back in the day when there was at least one Shaft anime per season, sometimes 2. But then Madoka came along and suddenly money was flowing in so they decided to step back and take stock. Denpa Onna came the subsequent season, but that was already in production before Madoka exploded. Since then they've made another instalment in the -monogatari franchise, some weird OVA that was basically more Sayonara Zetsubo Sensei, even more Hidamari Sketch, and the Madoka recap movies. This is the first new thing they've done in a hell of a long time, especially considering how frequently they were pumping out new material before.
So, what have we got here? It's a light novel adaptation about a hikikomori teenage girl as she follows the life of her brothers' romantic involvements with a bunch of girls from school. I've got to admit, if this was by some other studio, like JC Staff or AIC, I'd have no interest whatsoever. Light novel adaptations about brother/sister relationships are probably the worst thing anime is producing at the moment, even worse than otome dating sim adaptations, and that's a pretty fucking low bar. My entire interest comes from it being Shaft/Shinbo. That's far from a guarantee that it will be good. They're pretty hit-or-miss, although their hit ratio has been higher in recent times. But it does mean that it will at least be noteworthy.
Caught in the carnage between my girlfriend and my childhood friend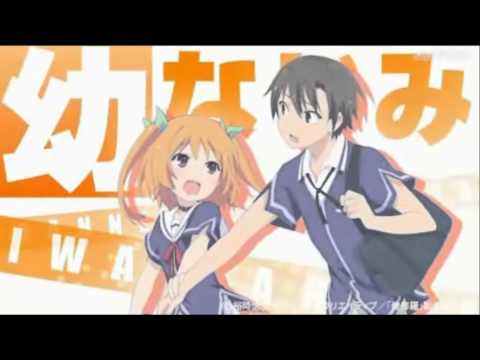 That name! There's a few alternate translations, but I prefer any version that has the world 'carnage' in it. The story behind these dumb light novel titles is that publishers found it increasingly difficult to attract the attention of potential buyers when their book was just one amongst many light novels that all looked the same. So what they started to do was, instead of relying of prospective readers to pick up the novel and read the blurb on the back, they simply made the title the plot description. That way they instantly stand out. Thing is, everybody started doing it, and because light novels tend to go back to the same shallow trope well, it ironically resulted in all light novels looking the exact same again.
Caught in the carnage between my girlfriend and my childhood friend (or Oreshura, as the entire anime fandom will refer to it to prevent brain haemorrhaging) does have some decent talent behind the adaptation. A-1 Pictures have brought on board the director of Bunny Drop and the screenwriter has been around the block too, from Monster to Cardcaptor Sakura to Nana. Plus the source material seems to be decently popular amongst light novel circles and it's a best-seller in Japan. I did take a gander at the manga adaptation, but it looked like any other harem-y romcom light novel, except with less tits. I keep wondering whether this trend will blow over, but in reality this sort of stuff was always being made. They just now does a better job of telegraphing it with awesomely dumb names.
Cuticle Detective Inaba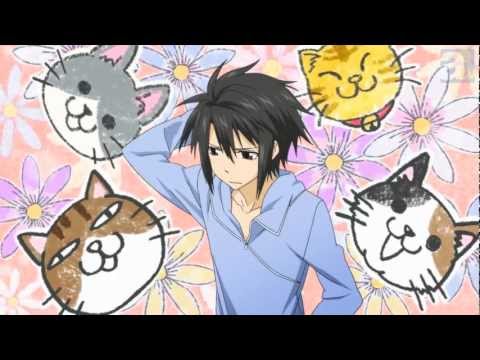 My first thought seeing the title was that it was about some kind of film noir story set in a nail clinic, which I would totally watch. However a cuticle is found on more than just the base of your nails. It's also a protective layer around your hair. The more you know~! The story is actually about a detective with a fetish for hair so intense that they use him in a police department to help track down criminals. Also the villain is an evil goat with a cape. I am totally on board with this anime.
Things unfortunately start to look down when you see the crew involved in the adaptation. The director's only previous solo title was a piece on Genius Party, namely Dimension Bomb, which hasn't got the greatest reviews. He was assistant director on Campione, which again is not a gold star on his CV. ZEXCS are a reliably terrible studio. OK, maybe picking on ZEXCS for stuff like Fortune Arterial or Chu-Bra is unfair, because there's not a whole lot you can do with that source material. But more ambitious stuff like Chrome Shelled Regios or Rental Magica still hardly manage to reach the high bar of thoroughly average. The trailer also looks bland and poorly animated, with the added worry that it seems to be awfully shouty with its humour. We'll see, maybe an evil goat will be enough of a hook.
Maoyuu Maou Yuusha
Going off source material alone, Maoyuu Mao Yuusha is easily the most interesting anime this season. It was originally published as a 2chan novel, and was later adapted into several different manga and novel formats. Because the entire thing is dialogue, it reads more like a play than a traditional novel. How people have sold it to me is that it's Spice and Wolf except with macroeconomics, which gave me a pause for thought. Didn't people used to joke about watching Spice and Wolf for the economics? The economics was something you begrudgingly sat through because what everyone was really here for was watching Holo and Lawrence flirting. Then again, Spice and Wolf's focus on economics was symbolic of its more mature approach, which is largely the same case with Maoyuu Mao Yuusha.
"What's that, a mature fantasy tale about economics?" says one idiotic Japanese producer. "Quick, get those guys who made Queen's Blade and Ikkitousen on the phone now!". Who the hell thought bringing Arms onto this was a good idea? The only thing Arms has done that has some ambition beyond tits is Elfen Lied, and even that's questionable because Elfen Lied was hardly lacking in the tits department. At least I get the logic with bringing the guys who made the Spice and Wolf anime on board, but the fact Spice and Wolf was that good is a miracle. They have done absolutely nothing of worth before or since. I'm still keeping my eyes on this, but for gods sake they could have picked better staff.
Don't Problem Children Come From an Alternate World?
From the director that brought you Campione and Ro Kyu Bu, and from the studio that brought you That One With The Semen Sucking Loli, comes their latest masterpiece. Shunned by society and labelled problem children, these teenagers are cast asunder into an alternate dimension where they are tasked with the gargantuan task of destroying the devil himself. Aided merely by the mysterious entity know as Black Rabbit, these teens must trek this dangerous unknown world to discover the truth, both about themselves and the world they inhabit. 4 teenagers! 6 breasts! 2 rabbit ears! One absurdly long title that can only mean it comes from a light novel! This is: Don't Problem Children Come From an Alternate World?
Bakumatsu Gijinden Roman
Don't those character designs look familiar? Yup, it's the confusingly named Monkey Punch, creator of Lupin III, lending his character designs to this anime. The designs were originally for a pachinko game, because that's where all the money is in the Japanese entertainment industry is at the moment. Well, pachinko and idols. So it's not exactly the greatest of source material. Neither are the staff of particularly high quality. The last anime this director made was Knight in the Area, which was bad enough to be cancelled, something that simply doesn't happen with anime anymore.
The other thing that's nagging at the back of my head with this is that it's an anime with Monkey Punch character designs set around the 15-16th century. There has actually been another anime with those parameters. One of the most infamous anime of all time, so much so that it became an ironic hit in Japan with the limited edition boxset, released only due to public demand, sold out instantly and became a collectors item. An anime with production values so bad that the character designs have jpeg artefacts. That anime is Musashi Gundoh. One can only dream of another Musashi Gundoh, but nevertheless I hold on to that hope.
Tamako Market
You should probably be able to guess where this anime comes from with those eyes alone. Yup, it's KyoAni. More interestingly, it's anime original KyoAni. Admittedly the last time they tried an anime original was Munto, but nobody remembers Munto so it's hardly relevant. The director is Naoko Yamada, who was just some relatively lower league animator and occasional episode director at KyoAni until they decided to let her direct this relatively unknown 4-koma adaptation called K-ON! Then K-ON fucking exploded and now she, along with the rest of the team who worked on K-ON, have been given free reign to make something of their own. So they make an anime about cute girls eating cakes. Well, stick to what you know I guess.
I've made my peace with KyoAni by now. Chuunibyou was the final chapter, enabling me to fully realise that I simply have a different outlook on what constitutes entertainment. Their production values may indeed be incredibly high, but it's all put towards this creation of cute. Everything about how the characters move and how they speak and interact and develop and everything must be laid out according to the holy gospel of cute, to the point that I started to find it almost disconcerting. You see that strategic placement of the mole on the girl's neck? You just know that at KyoAni headquarters they had several meetings to decide what would be the perfect placement of that mole for maximum adorableness. I haven't genuinely enjoyed a KyoAni anime since Fumoffu, and that was almost 10 years ago by this point. I'm done even bothering to look at whatever new stuff KyoAni puts out anymore, and something about that is incredibly relieving.
Hakkenden
Hakkenden was originally a samurai epic published in the 1800's over a series of about 30 years. It was huge at the time of its publication, and regained popularity in the 20th century and got several movie and TV adaptations. Come the 21st century and it has gone the way of many classic samurai story: turned into a bunch of bishies with vague hints of supernatural powers! Mangaka's previous works mostly consist of yaoi. Director is pretty good though. Never done something by himself, but his episode directing history includes stuff like Durarara, Kurenai, Sankarea, Kids on the Slope, a massive chunk of Penguindrum. All anime with really solid directing. The 'Chief Director' is a weird dude too. Most of his work are strange near-hentai 80s OVAs, including the Lemon Angel series, but recently has stuff like Toward the Terra and Itazuru na Kiss, two anime I admittedly don't like, but again have interesting directing choices. Studio Deen is in charge, which normally is a big fat bleh, but Sankarea proved that someone there decided to hire some decent staff. Although you have the same problem as Sankarea in that you've proceeded to put these talented staff on a crappy manga.
Encouragement of Climb
The latest addition in the 'moe girls doing X activity'. This time it's…wait for it…mountain climbing! The studio is 8-bit, known mostly for doing Infinite Stratos. On the positive side though, the manga didn't show any sign of skeeviness or harems or underage arse shots. It looked it came from an honest love of mountain climbing. Director's not a half bad dude either. Yuusuke Yamamoto worked as 'director' on Aquarion EVOL (with Shoji Kawamori listed as 'chief director') so he's instantly got my respect. He's had a pretty colourful career in general. Directed Welcome to the NHK, B Gata H Kei, a chunk of Sgt. Frog, a few episodes here and there on Nisemonogatari, Haibane Remnei, Ramna. He's got a few stinkers too, and has even directed some porn when times were tough. All in all though, fairly talented guy.
This is probably one of more promising shows of the season. I mean, what do you want? It's winter, pickings are always slim during winter. Moe mountain climbing could be good? The trick with these Moe Girls Doing X Activity things is they have to make it about the actual activity rather than the moeblobs. Moeblobs do not make engaging characters  but they do make for an amusing counterbalance to the activity. Having one of the chief guys in bringing EVOL to life working on this puts hope in my heart that he'll get the balance right with Moe Mountain Climbing.
Love Live! School idol project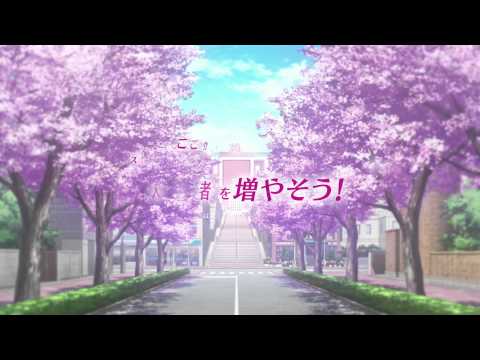 Bleh idols. From the mind that brought you Baby Princess, quite possibly the most disturbing anime ever created. But don't worry, because this guy's credentials are pretty solid since he also made Sister Princess! I think this guy must have something for sisters. And princesses. The only other thing he has is Strawberry Panic, which is easily the best he's made, and even then it's still not exactly high quality. Also bleargh idols. The creation of the product is interesting. They've crowd-sourced the character designs and attributes by getting people to vote on their favourite character, hairstyle, costume, song etc. Because we all know crowd-sourcing is the best way to produce musical quality, just look at how great all the music to come out of X-Factor is! Also blleaaarrrgghh idols. There's a lot of things that bug me about idol culture, from the sexualising of children to the way they get used by big corporations and then get dumped aside when no longer young and pure to how manufactured, shallow and false their personalities are. Mostly though, I just think the music sucks because I hate jpop. Also BBLLLLLEEAAAARRRGHHH idols.
Vivid Red Operation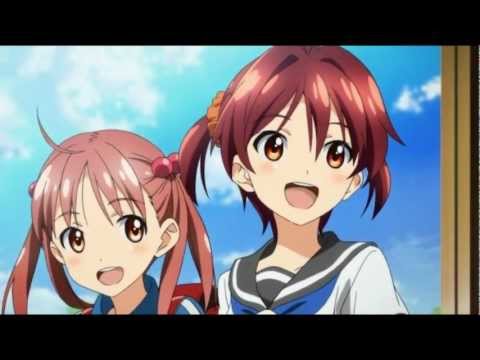 The teasers the staff revealed for this were pretty hilarious. It's genre was labelled as "girl science-fiction action" and promised it "cutely depicts girls who strive to do their best". It hasn't got the greatest of staff working on it. Notably is has Hiroyuki Yoshino doing the script, a guy I think is the new Mari Okada when it comes to online vitriol directed towards a screenwriter. To be fair, the guy really does have a number of stinkers next to his name. A lot of the second half of Gundam Seed Destiny is his work. He's the main guy responsible for the story in Guilty Crown. He had a big part in bringing Dance in the Vampire Bund and Accel World to anime. He wrote the manga for Seikon no Qwasar. More relevantly though is Vividred has the director of Strike Witches on. I've learned from Girls und Panzer that I am totally OK with the concept of little girls + military hardware. The issue with Strike Witches is shoving those little girl crotches in our faces. So would Vividred Operation fall on the Girls und Panzer side, where the director had to beat the animators until they stopped trying to put crotch shots in, or would it be lovingly rendered 14-year old camel toes like Strike Witches?
*takes a look at the trailer*
*stops 15 seconds in*
*marks under 'Strike Witches' column*
Amnesia
Asides from the token anime of the season with 'imouto' in the title, otome game adaptations are fairly reliably the worst stuff of the season. But hey, maybe Amnesia will be the one to change that? It does have Brains Base animating, and they're one of the best studios around at the moment. They have a talented staff working on it too, with the director having worked on masterpieces such as…errr, Sacred Seven and Witchblade…well, scratch that then. Maybe the source material is good? It's about a girl who gets Amnesia (surprise surpise) and then is surrounded by a group of pretty boys who are either ex-boyfriends or mysterious spirits. It comes from Idea Factory, that wonderful place that brought us Mars of Destruction and Skelter Heaven, respectively the worst and second worst rated anime on MAL of all time. Yup, star studded cast if ever there was one.
Kotoura-san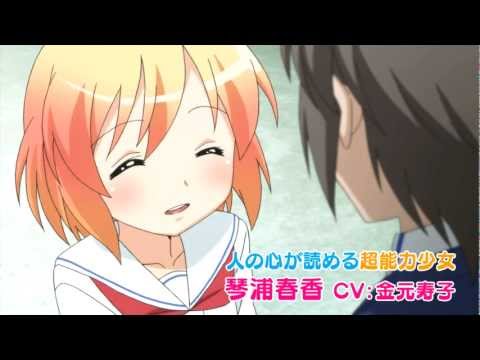 4-koma adaptations are back! Seems like it's been ages since I've trotted out my 3 Laws of 4-Koma Adaptations.
1) Thou shall not be just cute girls doing cute things
The story is about a girl with psychic powers joining a club for kids with psychic powers. So no, it's about psychics doing cute things, which I am OK with.
2)  Thou must have more than one joke in your repertoire
Hard to tell without having a look at the source material, of which there isn't any translation of. So instead I'll have to use my amazing detective skills and make all these judgements based on the character designs. The little guy on the right looks pretty baller, so I'll assume he's like a nerdy genius or something. The blue haired girl has big tits, much bigger than the orange haired girls in the middle. That obviously means there will be jokes about breast size. I have therefore proven there will be more than one joke, so I can move on.
3) Thou must form some sort of cohesive narrative
Most difficult to tell of the 3, as this largely comes down to the staff involved. The team have been together on other 4-koma, so they're at least experienced at this. They worked on the first season of Minami-ke, which is pretty good, Mitsudamoe, which has a teacher pouring piss into her eye so it gets my respect if not my praise, and Yuru Yuri, which is probably the most popular of the 3. Honestly, that baffles me. I remember watching Yuru Yuri when it first came out, and I just tossed it into the same pile as A-Channel of bad 4-koma adaptations where the only joke is that they're lesbians. But apparently "she's a lesbian ha ha" is the gift that keeps on giving? Anyway, Kotoura-san looks all right I guess.
Good Job Club
Good Job Club sells itself as the first 4-koma light novel. How this works is a little bit beyond me. I'm going to assume for a second that you, the reader, is a total newbie and you don't know what a 4-koma is. It's exactly like those gag comics newspapers run, like Dilbert or whatever. 4-koma just means 4-panel, so they're 4 panel manga. K-ON, Azumanga, A-Channel etc. The format generally goes 'scene setting -> set up -> punchline -> reaction' (although more commonly its 'dumb girl asks how to do basic task -> other girl tells her -> dumb girl fails to do it but cutely -> other girl reacts). But as a 4-panel light novel? Ehhh…whatever, let's push it through the 3 Laws anyway.
1) Thou shall not be just cute girls doing cute things
The story is about the normal lives of high school students. Judging by the promo art, the characters are 4 cute girls. So no.
2)  Thou must have more than one joke in your repertoire
This is the director's first role as the head honcho, but he has directed episodes of Guilty Crown and Sword Art Online. So that's already 2 jokes on his repertoire doh ho ho I'm so witty.
3) Thou must form some sort of cohesive narrative
The guy writing the script has previously written scripts from Akikan and Aki Sora so the cohesive narrative appears to be look at how much we suck doh ho ho I'll be here all week.
Senyuu
A shounen manga fantasy action gag comedy with each episode being only 5 minutes long. Normally this would be prime material for quick gloss over in a season preview, but I can't resist having a little jab in at the director: Yamakan. Oh Yamakan. You thought you were the hottest shit because you came up with that dumb dance in Haruhi. Then you started spouting a load of hot air about how the anime industry is failing and you were going to correct all the wrongs with Fractale and that you would quit anime if Fractale didn't succeed  Then it turned out Fractale was really bad, and ironically did a bunch of the very same things that he claimed were killing anime, so Yamakan retreated into the shadows with egg on his face. To be fair to the man, if he's going to break back into the business as a director, starting on some low-barrier to entry 5-minute episode shorts is a nice easy way to slip under the radar. I wish him luck.
Senran Kagura
I sorta love this trailer for how utterly blatant it is. Shot 1: BOUNCING TITS. Shot 2: GIRL EATS PHALLIC OBJECT. Shot 3: UPSKIRT + MORE BOUNCING TITS. From the director of Ikkitousen, Aria the Scarlet Ammo, Shakugan no Shana and Dangerous Ji-san. Whatever bros, it does exactly what it says on the tin. It's tits and clothes disintegrating. As if the picture didn't give that away already. Look at the girl on the bottom right. Shirt wide open with no bra and legs confidently spread while she winks at the camera. I'll give her props on those impressive thighs though.
Mangirl!
Another 4-koma adaptation. Right, you know the drill by now.
1) Thou shall not be just cute girls doing cute things
The story is not, as the name might imply, about a bunch of cute girls with penises. It's actually about a bunch of girls trying to get into the manga publishing business but not being very good at doing it. That could really go either way, since 'failing to understand X' is a standard in the area of cute things. If the entire show is "eeehhhhh, how do I make manga doshiooooo", then it will probably get very tired very quickly.
2)  Thou must have more than one joke in your repertoire
Holy crap have you see the size of their eyes compared to their noses? The eyes must be 100 times larger than their noses. Probably more, when you consider the girl on the right has a nose that's literally just a dot. Where was I?
3) Thou must form some sort of cohesive narrative
The director is a total newbie at this thing. He's so unknown that I have twice the amount of followers on twitter than he does, and clearly the best indicator of someone's worth as a human being is how many followers they have on twitter.
Ai Mai Mi
Another 4-koma adaptation. This one has 4 girls in a club doing something, so it's basically the same as every single 4-koma adaptation ever. But go on, humour me anyway Ai Mai Mi.
1) Thou shall not be just cute girls doing cute things
According to the synopsis, they fight off alien invasions, duel with the devil, and make manga, sometimes all at the same time. So yes, I suppose that is more than just girls being cute.
2)  Thou must have more than one joke in your repertoire
Is that…tentacles I see in the promo art? What the hell is this show?
3) Thou must form some sort of cohesive narrative
It's by the animation studio Seven, who have only done 3-minute shorts so far, like Morita-san and Recorder to Ransell. My assumption here is that this will be the same. So that's a no. Won't have any cohesive narrative. However there will be tentacles, so that's something.
Ishida and Asakura
Guys! Guys guys guys! Hold the phone, stop the clocks, put down your sewing machines. That man. Has a pencil. Up his nose. Anime of the season, of all seasons.
————-
There's a few flash shorts and anime aimed at toddlers that I'm not going to bother with.
Sequels
Minami-ke Tadaima
As far as 'buncha girls doing nothing' anime goes, Minami-ke is the only one since Azumanga that I think is pretty good. The first season that is. Then they shoved it off to asread for the second and third seasons, who changed the artstyle and generally didn't treat the poor girl that well. For the fourth season it's changed hands again. This might sound wonderful to people who hated what asread did to the second season, but the studio they've tossed Minami-ke off to is Feel. Asread's latest anime was Future Diary, which they did a fine job with. Feel's latest anime were You Mean I Can't Be Perverted and Listen To Me Girls, I Am Your Father. Or how about the other anime they did before that, like Mayo Chiki or Kiss X Sis? They did release an OVA earlier this year to calm our nerves, but that was so unfunny it made me question whether Minami-ke was even funny in the first place. All in all, this probably isn't the best of places Minami-ke could have been moved to.
Chihayafuru S2
Fuck yeah more Chihayafuru…says everyone who isn't me because me shoujo anime and I just don't get along. Even when it's animated by a resurgent Madhouse and everyone else loves it, I still can't get into it. Fine all you guys. Have your fun with your Chihayafuru sequel. I'll sit here in the corner with my gdgd Fairies sequel.
gdgd Fairies 2
gdgd Fairies is weird. Each episode is split into 3 segments. The first is the three fairies talking about some nonsense thing that doesn't really go anywhere. The second is a sequence where they go to the Real World full of awkward and ugly CGI and something happens to them. The third, and my personal favourite part, was where the three fairies would gather around a short scene and the voice actors would have to ad-lib a response. What I liked about these segments were how the voice actresses would break character as they collapsed into giggles over their own dumb jokes. It served as a nice reminder at how fake dialogue is in anime otherwise when you see these people have actual conversations. The whole anime is sort of like some dumb Youtube video series of people talking over Gary's Mod. I wouldn't say it's good. It's more of a time-waster than anything. But Japan seemed to like it and it obviously costs fuck all to produce, so here's a second season. Yay?
Zettai Karen Children The Unlimited
Zettai Karen Children was a comedic otaku-friendly magical girl-ish anime from a few years ago. I think it did all right in Japan but it never caught on with English speaking fandom at all. This is a spin-off though, focusing on what appears to be the villain from the original series. Totally different staff and director with an entirely different focus. This time it's 'darker and edgier' and all that. Now I am a loser who still has ears that prick up at the phrase 'darker and edgier', so even though I've never seen Zettai Karen Children, anime like EVOL have shown me that a good spin off can still be thoroughly enjoyed by someone who has never seen the original. That said, it's not like the staff they brought on here are great. The director did a few episodes on Deadman Wonderland and that Case Irvine Votoms spinoff that Votoms fans didn't really like. Animation is by Manglobe, whose name has kinda been dirt since they made Sacred Blacksmith. I'm not sure what to expect really, but that key art sure does look cool.
I Don't Have Many Friends Season 2
I wonder if there's anyone out there who still tries to argue this is all about a touching tale of friendship? Probably the same number of people who try to argue that Ore no Imouto is a genuine heartfelt realistic take on a brother/sister relationship.
AKB0048 Next Stage
I probably should have liked AKBnumbers more than I did, or at least give it more of a chance to grow on me, considering it's made by the exact same crew who made Aquarion EVOL. My dislike of idols is just too strong. I hope this team stays together at Satelight after AKBnumbers ends. I feel like Kawamori and Mari Okada are a duo that complement each other quite well.
Hetalia The Beautiful World
Ah Hetalia~! I had thought the whole Hetalia craze had left us by now, but apparently Deen won't let a franchise so cheap to produce and yet so popular with teenage girls die so easily. I'll always have a little soft spot for Hetalia. I blogged every episode of the original 52 episodes back in the day, and I managed to get a pretty darn large following because of it. I found Hetalia's gimmick got old after the first season. It really didn't need World Series, and it needs this new season even less. But hey, since there's a new one, why not jump in? This is a series you can jump in anywhere and follow, since all you need is a basic grasp of actual history to follow events.
The other thing that's rather turned me off Hetalia though, asides from it simply outstaying its welcome, is the fanbase. Every fanbase has obnoxious fans amongst it once it gets big enough. Hetalia's do seem louder and more obnoxious than most, particularly since the fanbase is rather young, but it's not as loud and stupid as the fanbase for My Little Pony or Homestuck. But what makes parts of the Hetalia fanbase that much worse is the ignoring of real history in favour of their imaginations. Part of the thing that makes Hetalia great is its ability to get people interested about the history. Think of it as a Horrible Histories for teenage girls. But then you get people re-writing the actual history in their head because it doesn't portray their favourite character in a good light. "How dare you suggest my lovely Doutsuu~ would do something so bad as kill all those jews, that never happened, stop hating on my ship". You know a fanbase it pretty bad when it has a small but vocal amount of Holocaust deniers.
Dokidoki Precure
The new Precure, as there is always a new Precure this time of year. The only thing we know is the name (which, by the way, is a dumb name). However I am going to use my magical crystal ball to predict what it's going to be about. There will be some schoolgirls with colour coded hairdos minding their own business until suddenly magical pets with incredibly annoying voices and the ability to turn into cheap plastic toys descend from the heavens and turn these girls into magical girls to fight everyday objects turned into evil monsters. The girls will beat up these monsters with canned animation stock footage but then mysteriously let the actual perpetrator get away every time. However this villain will be so unbelievably stupid that he will use the exact same method of attack for the next 40 episodes, resulting in an incredibly repetitive monster-of-the-week formula. The writing will almost certainly be terrible because the series is aimed at children but it will have bitchin' transformation sequences and an awesome ending song in which CGI versions of the characters will do a dance and I will watch it solely for that dance.
Da Capo III
Da Crapo more like doh ho ho.
Puchimas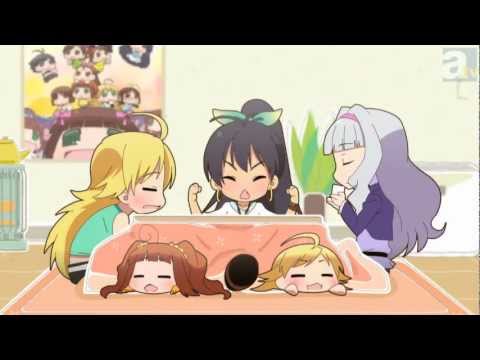 A flash animated Idolm@ster chibi spin-off adaptation of YET ANOTHER 4-koma. All you need now is to throw 'imouto' in there too and my life will be complete.
Movies
The OVAs for this season consist of a bunch of DVD specials, which I usually ignore anyway, and some softcore porn OVA that I can't be bothered covering, so no OVA section this season. As for movies, the usual rules apply. I won't be covering movies that are getting their theatrical releases in Japan. Us dirty foreign pirates won't get to see them until they get their home video release, so I'm just going to list the ones getting a home video release over the next 3 months.
The Life of Guskou Budori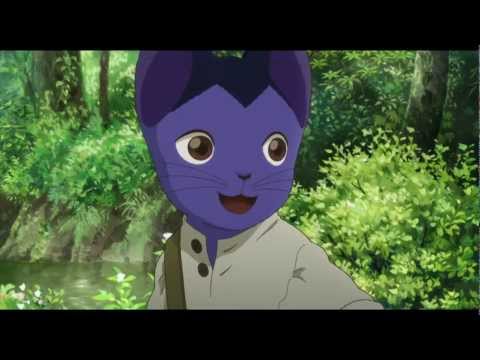 Home Video Release: 29th Jan
You heard of Night on the Galactic Railroad? It's a novel by the acclaimed Japanese children's author Kenji Miyazawa about a pair of brothers getting on a train and going somewhere, all a big metaphor for death and afterlife or something like that. It's like 1984 or Lion King or Shakespeare. It's so deeply rooted in culture in Japan that people simply know it through osmosis. It had an anime movie in 1985 where the two boys were cat boys, and it's one of those classics in Japan. I'd say roughly 99.5% of the people reading this post haven't seen it yet and only know about it because Penguindrum referenced it quite heavily. Life of Guskou Budori is another story by the same author. It got a movie back in 1994 by the director of Serial Experiments Lain, but some wise crack decided it would be a great idea to make a new movie. Unfortunately he died and the studio went bust, but Tezuka Productions scooped up the movie and brought it out themselves.
Bit of a colourful history behind this movie as you can see. Should you watch it though? I get the feeling that setting the characters as cat people shows they're clearly calling back to the original Night on the Galactic Railroad movie, so you should probably watch that before trying this out. Don't worry, I haven't seen it either. I'm just pretending to be knowledgeable.
Tiger and Bunny Movie
Home Video Release: 22nd Feb
It's a recap movie of the first few episodes of Tiger and Bunny with a lot of new scenes. I've seen it thanks to wooh movie festivals, and I thought it was pretty darn good. It felt like the creators learned from their mistakes from the TV series and made an active effort to improve on them with this. Well worth your time if you like Tiger and Bunny, and even better if you've never seen the TV series.
Library War: Wings of Revolution
Home Video Release: 25th Jan
I'm going to have to admit that I'm really confused by this. Library War was a Noitamina anime from 2008, back when Noitamina's record was pretty spotless. Up until Fractale though, this is the one anime from their lineup that I'd have pointed to as one where they had mistepped. It was the first season where I followed anime as they aired, along with stuff like Geass R2, Kaiba, Kurenai, Soul Eater etc. I remember it starting off promising but then kinda floundering about a bit before ending rather boringly. Japan must have liked it, or maybe Production IG felt they had something more to tell? Either way, it got this movie quite a while after the TV series ended and it did well at the box office in Japan, so maybe it's good? I'll probably give it a shot, because my taste has changed a lot since then. I'd think it would be open to newcomers given the time between TV series and movie.
Berserk Golden Age Arc II: The Battle for Doldrey
Home Video Release: 5th Dec
Second movie in the Berserk reboot movie series. Another movie I got the chance to see at a movie festival. If you've seen the last Berserk movie, this is more of the same. For better and for worse, and when it comes to that CG, mostly for worse.
Blood-C The Last Dark
Home Video Release: 27th Feb
And if this season is terrible
There's always next season