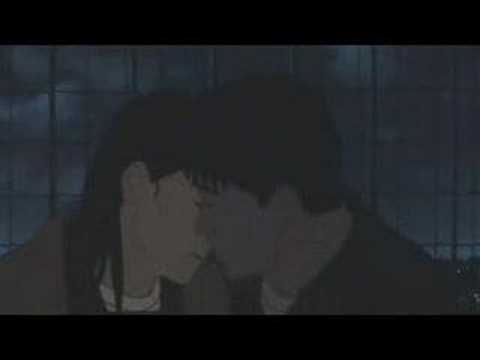 We all know AMVs. Spliced together scenes from anime to the backing track of the creator's favourite song. Everyone has their stories of how a certain AMV got them interested in a certain anime (although I'm struggling to think of a personal example). However some AMVs cobble together clips from various different anime. Sometimes it's just because it looks cool, but other times they have a specific goal in mind. There's a trend, originating from the Japanese side of fandom, of taking clips from a single animators work and cobbling them together to show off their animation style.
This Sakuga MAD (since I feel like being weeaboo for a change) has clipped together the work of Hiroyuki Imaishi, the famous director who did Gurren Lagann. The guy has a rather unique animation style that is much more cartoonish than what you're more used to seeing in anime. It's interesting to see, from an animation standpoint, how he brings his style to other anime that normally aren't quite as cartoonish, such as Full Metal Alchemist. There's plenty of these sakuga MADs out there (cheers to J159 for this link). I recognised a grand total of 3 of the names on that list, and they were all people who had taken more prominent roles as directors as well as just animators, namely Yuasa, Koike and the aforementioned Imaishi.
So this is all very interesting and stuff, but the title of this post implied I wasn't particularly a fan of these. More specifically, sakuga nerds rub me the wrong way. There's a tendency to focus on the fluidity of the animation or the dynamic nature of the camera angles, not the directing or how this animation adds to the story. Yes I take interest in animation myself and frequently comment on how it's used in an anime, but that's because I'm watching a visual medium. Your visuals should tell the story as much, if not more, than any of the talking should do. All the dramatic camera angles and exaggerated facial expressions are used to tell part of the story. But sakuga nerds seem to frequently ignore this part and just focus on the quality of the animation in of itself.
Sakuga MADs are a perfect example of this. The clips are divorced from their original meaning. We have no context for what is supposed to be going on here. Actually I take that back, we do have context: the animator whose name is credited for having provided us with that clip. The story is not about the cartoon in question, but the animator himself. Not only have we removed the context of the anime itself, we've changed it to meaning solely about the animation. Even the anime themselves blend into one single animation style, because that's the entire intent. Highlight how this animator uses similar techniques on each anime they work on. It's animation for animation's sake.
"But Scamp" I pretend to hear you say. "What's wrong with that? Can't someone enjoy animation as something different to the story?" I guess that yes, there is nothing wrong with that. If you get your kicks from enjoying quality animation, then good for you. It rubs me personally the wrong way, because I want every part of an anime, and any storytelling medium, to ultimately contribute to the story itself. I've said it many times before, from cuteness to tits 'n ass, everything should contribute to the story. But then why should I demand that everyone hold the same views? I shouldn't, basically. But if you follow that line of reasoning, then you run the risk of never critically assessing anything you review, when everyone has different ideas of how the quality should be judged. There are people whose enjoyment is based entirely upon how many lines Hanazawa Kana gets. You have to set out a stall of what constitutes quality, and I've set out mine. If you like watching anime simply for good animation, then that's your prerogative.
There is a specific example I can think of where sakuga nerds really piss me off though. Sometimes for long running shounen series, most notably with Naruto, they bring on board a team of animators for a specific key episode. Generally this means much better animated fight sequences and the Naruto fanbase are incredibly pleased by the results. Sometimes though they bring on board slightly more experimental animators and the results don't really sit well with the Naruto fanbase. Not having the knowledge of what's going on here, they try to explain the problems by maybe this episode got a very small budget, or maybe the animators were simply lazy. Sakuga nerds will occasionally show up for these episodes alone to marvel at their favourite animators work. And then they have the balls to mock the Naruto fanbase for criticising the episode when they haven't a fucking clue what the context for this episode was? How the animation style for this episode might have totally gone against the mood the previous several hundred episodes had been building up? They have the arrogance to declare they know better as to when an episode of Naruto is of superior quality? That pisses me off.