Not writing episodics this season has left me with a dearth of stuff to write about. So I've had to break into ye trusty olde vault of classic anime themed lists when your mind is completely devoid of any originality. So here we go, a big fat list of my favourite anime openings of all time. Note that there's a bunch of embedded youtube clips here, so if you've visited here about 5 minutes after it was originally posted, some of them are bound to have been taken down.
20: Persona 4
Since Sony is incredibly fussy about letting this song on Youtube, I decided to put up the trailer for the anime instead. Besides, I fell in love with the song originally because of the trailer. This opening made yellow cool. That was something I never thought was possible. Also to any game fans, yes I have seen the opening to the game. It's pretty awesome too.
19: Umineko
Umineko was such a stupid anime. The characters were irritating, the plot twists were farcical, but what made it amusing was it didn't seem to have any clue how dumb it was. It genuinely seemed to think it was the cleverest thing ever. This opening is that hubris distilled. If Umineko is the fat kid coming last at the 100 metres, then this opening is the fat kid's victory lap and spraying champagne over the onlookers.
18: BECK
One of the problems with anime openings is singing along is rather difficult. For all the stupid karaoke effects flying around, I don't think I've ever paid attention to what they were saying. I guess singing Japanese out loud makes me feel like an idiot. Actually all singing about loud makes me feel like an idiot. This is why I kinda like engrishy openings, because I can place the idiocy on the lyric writers rather than my inability to sing it properly. So all together now: I WAS MADE TO HIT AN AMERICAN!
17: GTO
I may not be the biggest fan of GTO, but just look at that opening! Artsy monochrome graphics. Wailing guitars. Engrish with Love and Piece, and I'm still not sure if that's deliberate or not. Also it starts with the main character flushing a toilet, and it makes that image look cool. That, if nothing else, deserves some sort of recognition.
16: Trigun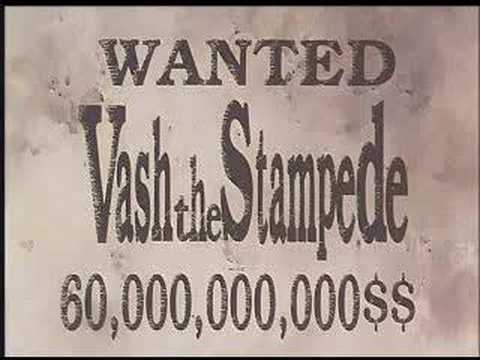 Because I am physically incapable of listening to this opening without breaking out into an intense air guitar session.
15: Outlaw Star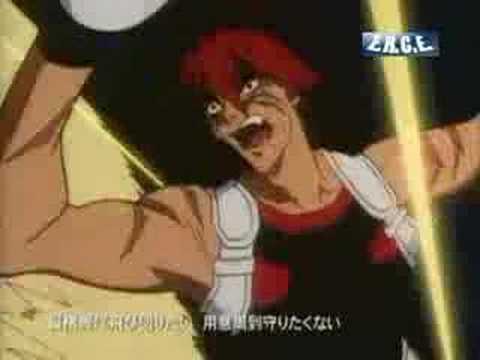 For what it's worth, I don't think Outlaw Star is very good. Its good reputation amongst anime fans comes mainly from it being on TV next to the likes of Bebop, Big O, Ghost in the Shell and so on. It also helps that whenever someone wants to recapture that nostalgia from watching the show, they can go watch this opening and wallow in squealing electric guitars, echoing backing vocals and one of the most kick ass anime openings of all time.
14: Durarara
That opening beat. I don't think I've ever been as hyped for an upcoming anime as I was for Durarara. No, before you lot ask, not even my hype for Guilty Crown matched how worked up I got for Durarara. But hype is a dangerous weapon that can create massive expectations that can never be fulfilled. But then that opening beat started playing and I stopped giving a shit, because Durarara was awesome.
13: Welcome to the NHK
Round Table have this weird hold on me, and this won't be the last time you see their names pop up on this list. I'm really not sure why either, it's nothing like the kind of music I usually listen to. Their opening to Soremachi would probably have been on this list too if I had actually liked the anime. It's not even like the opening is that connected to my feelings for Welcome to the NHK. I just get oddly melancholic listening to it.
12: Xam'd: Lost Memories 2
Interesting fact about this opening song is that it never played when I was watching Xam'd. You see, Xam'd was originally released weekly on the Playstation Network, a good two months before it was broadcast on TV in Japan. I kept up with the PSN version (illegally of course, since I neither owned a PS3 nor lived in America), and they kept the original Boom Boom Satellites opening for that the entire way through. The Japanese TV broadcast changed openings halfway through, to another song by Boom Boom Satellites. While not quite as good as the original, it's still pretty damn cool.
11: Eden of the East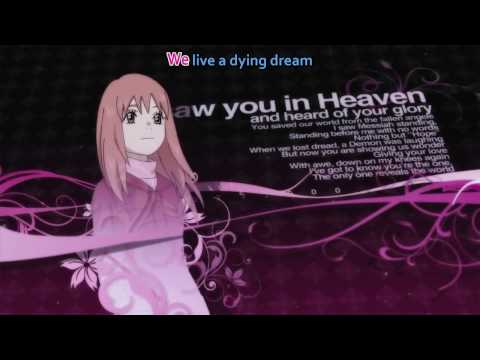 I grew up listening to Oasis. My parents were big fans and their albums were a permanent presence during our stupidly long car trips across the country. This was Ireland before they built motorways connecting everywhere, so I'd be listening to Don't Look Back in Anger as we drove down a road with grass growing in the middle while my parents yelled at each other while turning a map upside down (bit of an ironic song choice now that I think of it). So I was always going to love an anime opening by Oasis. The fact that it was connected to a great anime and had fantastic imagery associated with it was just a bonus.
10: Baccano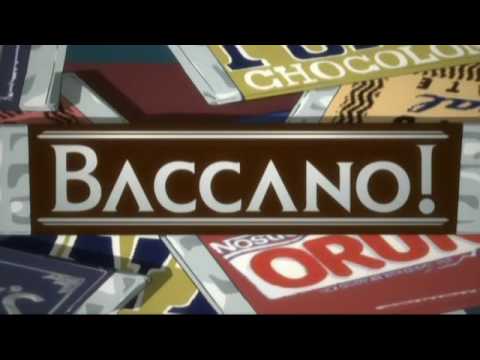 You know the way sometimes there's a specific moment where you're sold on an anime? I remember being sold on Samurai Champloo when they did that ridiculous timeskip about 5 minutes into the first episode. Well, for Baccano I was sold about 1 second into the opening song. Baccano also wins the award for the most useful opening of all time. Trying to keep track of all the characters was made that much more useful by listing them in the opening.
9: Chobits
Round Table again. I think my love of their music might be connected to my experience watching Chobits. I watched it fairly early on in my anime fandom, and it played a large part to cementing my existence as an anime fan. It also still holds the record for the most amount of episodes of an anime I marathoned in a day, something I really don't do anymore. It was about 20 episodes in a row. Having an addicting opening certainly helped achieve that.
8: Hellsing
I have been caught dancing to this opening by a girl not once, but twice. The second time I was shirtless too. Perhaps this should be a lesson that I shouldn't dance about in my room when my door is unlocked/open. What lesson we should really be taking from this is that when the Hellsing opening song is playing from my room, you should know to leave me alone. Also obligatory fuck Hellsing Ultimate.
7: Cowboy Bebop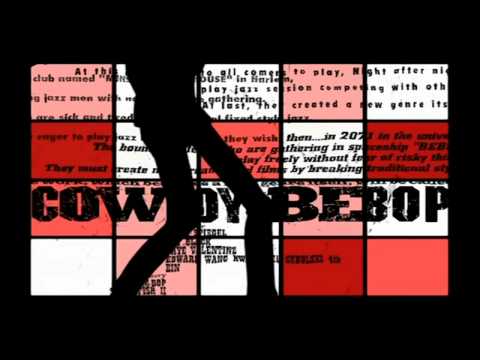 It's a classic for a reason, although it certainly helps that I'm a big fan of jazz. I watched Cowboy Bebop with my sister, so of course we'd sing along to the '3 2 1 let's jam' part. One time during the opening, I plonked a jam jar on the table at exactly the point he said "let's jam". Oh boy I crack myself up.
6: Bleach
Once upon a time, Bleach was cool. For the first 20 episodes, Bleach had more in common with Durarara than it did Dragonball Z. It was a bunch of kids in incredibly fashionable clothes, going around town fighting supernatural monsters that were the spirits of dead people who couldn't be put to rest. But then Rukia was captured, they all ditched their fashionable clothes for black dresses and it became a load of shounen power fighting bullshit. But look at that opening. Look at it damnit! Bleach was so fucking cool.
5: Black Lagoon
Sweeps the  award for the most successful opening to get you pumped up for what you are about watch. Also sweeps the award for the opening in which subtitles totally ruin it for you. I'm generally cool with dumb engrish, but not for Black Lagoon. I want to continue to pretend she's speaking in some kind of foreign tongue about blood and suffering and guns and shit. I don't want some garbled engrish.
4: Last Exile
What's the genre of this song? I'm no expert on music, so it's some kind of tencho celtic bagpipes…thing? Whatever it is, it's still one of the best and most original anime openings songs ever. Then Last Exile Fam came along and had some generic crappy girly jpop nonsense instead and I was all ready to rage, only for them then to play a version of this opening during the opening scene in the first episode.
3: Pokemon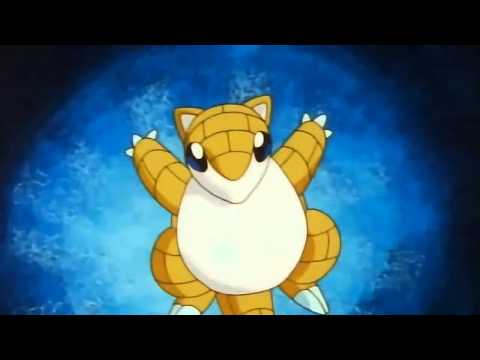 MY CHILDHOOD!
2: Xam'd: Lost Memories
Oh Xam'd. I have never been more let down by an anime than I was by you. The first half of you was so good. Loading up a new episode and being greeted by that beating foot was the highlight of my week. But then your second half was just episode after episode of disappointment. At least Guilty Crown had the decency to crush my hopes right at the start. You suckered me in with fantastic early episodes and what was at the time the best anime opening I had ever seen. Watching both this opening, and the other one listed earlier, just serve to highlight how good you could have been. I felt somewhat relieved when I could finally replace you with another anime opening for my top spot.
1: Legend of Black Heaven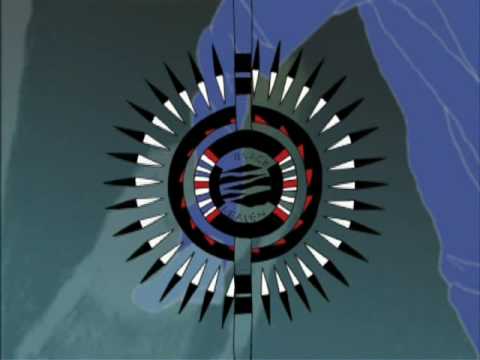 Easily my favourite opening of all time, and will almost certainly remain that way until the day I die or develop serious Alzheimer's and forget it exists. Or perhaps I'll develop video game amnesia and all my memories come rushing back to me when I hear this song. Or maybe another anime opening song will come along that replaces it as my favourite? Nah, amnesia and Alzheimer's sounds more likely.