Hey guess what The Cart Driver writers are excited for this season? I'll give you a clue: It has the letters J and O in the title. It may even have each of those letters twice.
A little bit later than usual, but welcome to The Cart Driver's World Famous [citation needed] Anime Season Preview, spring 2014 edition. All the usual rules apply. All statements that may appear to be pure opinion are actually fact. All anime previewed have interesting relevant information provided to help you make your decision whether to try it out, if for some reason you don't take my opinion as gospel. The only thing I don't do this for is sequels because I feel the presence of a 2 after its name indicates that you should probably not watch this unless you saw the one with a 1 after the name. And yes the chart at the bottom is 100% correct [citation needed].
Riddle Story of Devil
Finally, an anime about lesbians where it's not just them faffing about and being sweet to each other. It's about lesbians brutally murdering each other. The story is about a bunch of assassins going in to kill a girl but then one of them falls in love with her so she kills all the other assassins. Or at least that's what the plot synopsis told me. I read the first chapter of the manga and I couldn't follow it because the writing was really dodgy, although that may be more down to the bad translation that often comes with fan scanlated manga. The original manga was by Yun Kouga, the author who also wrote Loveless (a gay manga), Earthian (a gay manga), Gestalt (a gay manga) and many more manga titles (that were also gay).
The staff are awful, bringing in the director of Campione, Asura Cryin' and Ro Kyu Bu with Diomedea doing the animation, best known for their work on the semen sucking 11 year old girl anime. That said, both the manga and trailer show a very noticeable lack of perv-cam. Plus Diomedea's last work was Gingitsune, which I didn't like much but did show they were attempting to get away from making trash. I have to admit that beyond the cool looking promo art and neat synopsis, there's little actual talent behind this anime to make it sound promising.
Ping Pong The Animation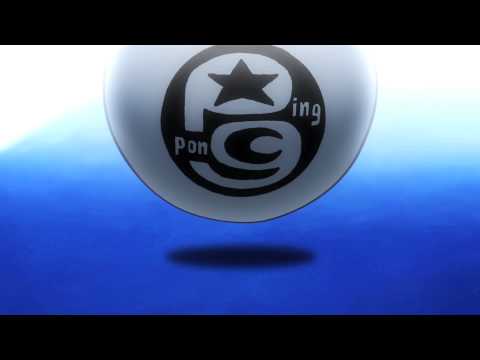 He's baaaaaack! Masaaki Yuasa, director of Mind Game, Kaiba and Tatami Galaxy. If you know your stuff , you know that this guy makes phenomenally good anime. Tatami Galaxy is regarded amongst critics as one of the best anime this decade and Kaiba is a personal favourite of mine. His work is instantly noticeable due to his eccentric animation style and artwork. I go back and forth on whether I think it genuinely adds that much to his stories or just looks ugly. I thought it really added to Kaiba, while on his earlier work Kemenozume I thought it just looked ugly. But his craft as a storyteller is possibly the best in the business.
For the manga he's animating, this is unfortunately not a remake of the dick joke extravaganza that was Ping Pong Club from 1995. Ping Pong comes to us from acclaimed manga author Taiyou Matsumoto, same author who wrote Tekkonkinkreet. His artwork certainly seems like a fit for Yuasa's animation style, although again I'm on the fence as to whether it being unique adds anything or just makes it look ugly. I'm honestly leaning on the side of just making it look ugly, but I've read way less of his manga than I've seen of Yuasa's anime so maybe I'll be won over. Ping Pong was adapted into a film that seems to be really liked by the people who saw it. It's a little dated, having been made back in 2002 with the original manga finishing in 1997, so it must be pretty special if they're going back that far to revive it. Then again, it is a sports anime. And it's being done by Yuasa. And it's got weird art. Bonafide 'critics favourite, ignored by everyone else' right here.
Knights of Sidonia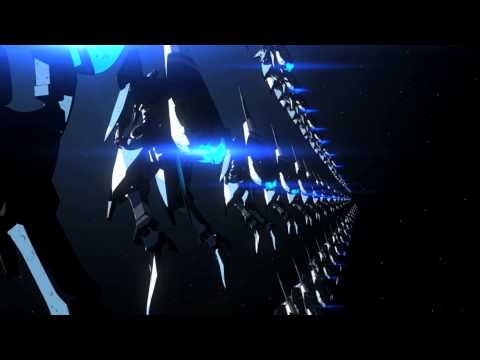 From all the manga I read for this season preview, Knights of Sidonia was the one that impressed me the most. It's real proper hard sci-fi with gritty dirty robots and scary aliens and so on. Then I see the trailer and sigh. It's full CG animation and per usual it looks like CG animation that came from a PS2 game. It looks dynamic certainly, but has those awful textures and weird movement and botox faces that look simply awful. I hate to go on about it, but anime still hasn't gotten full CG animation right. Part CG giant robot animation they've gotten right. Go watch Akito the Exiled and be amazed. But full CG I still have yet to be impressed by. Staff are all right, including a scriptwriter who had a senior role on Satoshi Kon movies. It's also being streamed by Netflix of all people, so maybe this will catch on with a more casual audience. The source material seems good enough to do so, and maybe a casual audience will care less about dodgy CG.
Even So, The World is Beautiful
When I found out found this shoujo manga, I threw my hope for it out of the window. But then I realised what a dope I was being. Why should I dismiss an entire genre, nay an entire demographic of manga, based off my limited experience of a highly selective portion of what's been adapted? Hadn't I just been reading 7 Seeds, that phenomenal post-apocalyptic shoujo survivalist manga where people fight giant mutant bugs? Don't be so dismissive and pick up that manga again. So I did read a bit of 'Even So, The World is Beautiful' and it was rubbish.
It's about a girl being forced (kyaa forced) to marry a stroppy shota king so she can make it rain, but she can only do it if he shows her what makes the world beautiful through flowers and clouds and oh I can practically hear a hoarse man singing about how he's thinking to himself what a wonderful world. Something about the writing in shoujo manga always turns me off. Then again, I'm not a young teenage girl anymore so I shouldn't comment. The studio adapting it are Pierrot, animators of Naruto and Bleach, who have never been particularly good even when taken away from their shounen powerhouses. The director's last job on a TV series was the instantly-forgotten reverse harem Hanasakeru Seishounen. It's not a terribly exciting lineup to be perfectly honest, but I don't like shoujo so don't listen to me.
Fuuun Ishin Dai☆Shogun
The one thing I'm excited about Dai STAR Shogun is that Dai Saito is writing the script. Most things he is attached to work out well. Cowboy Bebop, Stand Alone Complex, Eden of the East. Most recently he's been working on Space Dandy.Unfortunately everything else is not so promising. Dai STAR Shogun is a re-uniting of the director and studio that made Freezing. I'm not necessarily opposed to some boobies in my cartoons. That girl in the promo art with the suit so tight she might as well just have purple skin? That's fine by me. But the anime this guy has directed recently are just terrible stuff like Ikkitousen and Aria the Scarlet Ammo. The plot description for Dai STAR Shogun sounds worryingly like Nobunaga the Fool, which for all my love of Shoji Kawamori even I couldn't sit through more than 2 episodes of that. And here's the thing: It's not even Dai Saito's story or anything. It's an original story by  Kazuya Sasakura, someone I know nothing about and can't find any information on.
Chaika the Coffin Princess
Bones usually do interesting stuff. Even if I'm not into it personally, I recognise that it has worth. So I checked out the manga adaptation of this and the very first page was the main character's ADOPTED sister spread-eagled over the main character in bed telling him to wake up and don't you know I have feelings about you. Yay. Turns out Coffin Princess was originally a light novel. From the author of Scrapped Princess, albeit also the author of Outbreak Company which is perhaps more relevant when talking about his new style of writing. Coffin Princess goes on to include a loser male NEET who randomly gets super powers and meets an underage girl who they may/may not get romantically involved and probably joke about the size of her breasts. Shame really. Some of the staff are pretty decent too. Being Bones it will probably have great animation as per usual. Otherwise skip.
Irregular at Magic High School
Even before this thing came out, even before the anime adaptation was announced, even before Sword Art Online had even finished, I had already heard several people say Irregular at Magic High School would be the next Sword Art Online. It's based off a really popular light novel and features a noble and unironically awesome at whatever I do male lead surrounded by a string of beautiful women who all are madly in love with him because of how awesome he is, including his own sister. Also they do magic and shit. It doesn't have the same video game player wanking that made me dislike Sword Art Online even during the early supposedly 'good' episodes, but otherwise it definitely comes from the same lineage. People who like Sword Art Online generally also like Irregular at Magic High School and vice versa. Madhouse doing the animation with the director of Dragonaut and Horizon in the Middle of Boobies directing.
I think Irregular at Magic High School may be a general new direction anime, and more specifically light novel adaptations, are taking. Male power fantasies with generic but but good-at-stuff male characters in a world with rigidly defined rules that mirror video games. I personally think this is a positive direction for light novel adaptations to go, if only because the only way was up. I don't like Sword Art Online, I don't like Log Horizon, and from what I've read of Irregular at Magic High School I don't like that either, but I could theoretically see something I genuinely enjoy coming from these kinds of shows. What light novels were producing before was I Can't Believe My Little Sister And Her Pre-Pubescent Friends Want To Fuck Me. This is a positive step. I personally welcome it.
Nanana's Buried Treasure
Look guys, I know Noitamina is not what it once was. I know was put on life support after Fractale and then blown to smithereens with the Guilty Crown/Black Rock Shooter combo. They've been airing visual novel adaptations like Robotic;Notes in there. But you still have to shake your head just a little when you see they announce they'll be running a light novel adaptation about a loser male lead lives with a sexy ghost girl. "BUT WAIT SCAMP" I hear the idiots cry. "Didn't this light novel win an award! Award-winning light novel, that means it must be good". Ah yes, the prestigious Enterbrain Entertainment Awards, whose previous winners include Dog and Scissors. You know, that absolute classic that was turned into an anime a year or so ago. If anything this award is so bad that it's actually a negative mark against it.
Animation studio are A-1, who have seemingly no regular staff or style so that just means it will be unambitiously animated. Director did do Bunny Drop so he does technically have Noitamina experience, and good experience at that. So I guess you never know? And hey, Noitamina are also hosting Yuasa's Ping Pong so we can just pretend there's only one Noitamina as it was in the olden days and that the world hasn't been flipped upside down.
Haikyuu!!
Do you like Kuroko Plays With His Balls? Then you'll probably like Haikyuu. They're cut from the same general cloth. Both Weekly Shounen Jump sports manga with pretty teenage boys being vaguely homoerotic. OK, one is about basketball and the other is about volleyball, but the first chapter alone had plenty of one liners like "I want you to hit my balls" and so on on. It's even being done by Production IG, the same folks who did Kuroko. I'll admit I've gone a little off sports anime of late because they get a little too formulaic for me, but hey maybe volleyball will be the trick?
Baby Steps
The second sports manga adaptation. While Haikyuu is definitely a product of its era, Baby Steps feels a little more old school. Between the character designs and general sensibility, it's more late 80's, early 90's material. Otherwise though it's your pretty standard sports fare, this time with tennis. Of the two, I preferred Haikyuu. It had slightly better writing and a better character dynamic than the much more bland Baby Steps. Haikyuu also has Production IG while Baby Steps has Pierrot, who simply aren't as good. Rather unusually Baby Steps has a super-robot director with the guy who did Mazinkaizer and Gilgamesh, but I haven't been impressed by any of his more recent material. Stuff like Corpse Princess and that Naruto Ninja Pals chibi spin-off aren't particularly promising. If you're into sports, I'd gun for Haikyuu if I were you. Just don't expect any new ground to be broken with either of them.
Black Bullet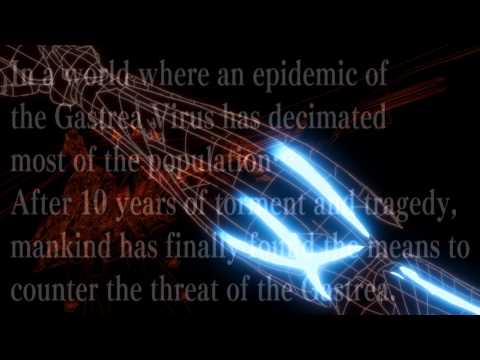 More light novel adaptations! This one is a little more late 00s than the Banging My Imouto types. It's set in a post-apocalyptic world in which teenagers fight monsters. What I read of it wasn't awful, but it definitely suffered from a few of the ills of bad light novel writing. Most notably the writing is full of Proper Nouns which nobody explains to show how complex their world is. Maybe my standards for light novels have just dipped so low, but otherwise this seems perfectly fine. No obvious pathetic boobage or wish-fulfilment with the female character.There's a little chuunibyou maybe, but that's perfectly fine. Stories are generally better with an element of fantasy anyway. Staff and studio are all right too. Kinema Citrus are doing the animation, a spin-off studio from Bones who have done Tokyo Magnitude and Yuyushiki, both shows with small but ardent supporters. Can't say I'm terribly excited, but it should be a solid Fantasy Anime League pick if nothing else.
Captain Earth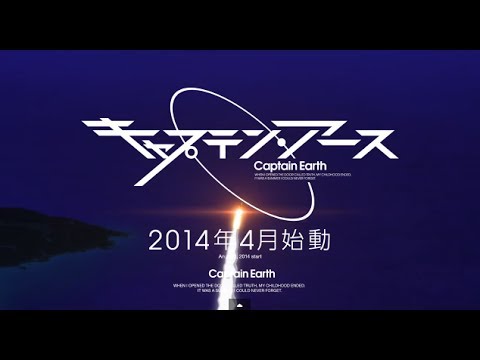 Did you like Star Driver? You remember, Star Driver, that anime with the giant robot with a boa and high heels? The one where everyone did V signs in front of their eyes and wore bondage gear? Well if you liked that then you might like Captain Earth because it's basically the same team. Bones have brought them back together for another mecha anime. This one seems a little more standard robot fare then Star Driver, which is unfortunate. I may not have liked Star Driver, but I appreciated what it was trying to do and wouldn't have minded seeing them give it another go. Doing Captain Earth seems like a step backwards.
Then again, maybe something more grounded might mean a more cohesive piece? The idea that Captain Earth will be traditional mecha is a little silly in itself, given that before Star Driver, this staff mostly did magical girl series like Sailor Moon and Ojamajo Doremi. I don't think you can have normal anime by a staff that have worked under Ikuhara, the director of Sailor Moon who later went on to do Utena and Penguindrum. I'm definitely keeping my eye on this because at the very least it will look gorgeous, but when a plot description goes something like "and then the ordinary teenage boy got into the giant robot that suddenly appeared and fought the aliens that also suddenly appeared" my eyes start to spin in their sockets.
Brynhildr in the Darkness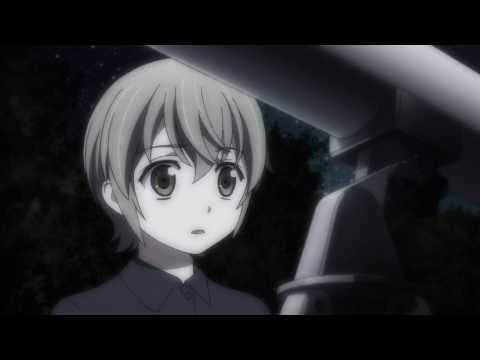 Do you like Elfen Lied? Then you might like Br..Brihin…Bryniddl…Brian in the Darkness. I seem to be starting off a lot of these previews with DID YOU LIKE xxx THEN YOU MIGHT LIKE yyy but it's just easier that way and especially relevant in this case. Brian in the Darkness is based off a manga by the author of Elfen Lied and features a lot of the same traits. Namely gore, mind-breaking, depression and perving. Brian in the Darkness isn't as in-your-face-violent as Elfen Lied was, although it is difficult to be as in-your-face-gory as the first 10 minutes of Elfen Lied was. Which was the catalyst to Elfen Lied's popularity ultimately, so I think Brian in the Darkness not going as gory means it won't hit as big as the authors previous work.
In English speaking fandom anyway. Japan never quite took to Elfen Lied which is why it never got a second season, much like how Deadman Wonderland is big over here but Japan couldn't give a toss (and before some people start using this as proof Japan has better taste, remember one of the best selling anime of all time in Japan is Gundam Seed Destiny). ARMS are doing the animation for Brian in the Darkness, same studio who made Elfen Lied back in the day. Also same studio who made Queen's Blade and Ikkitousen, but anyway. The scriptwriter is also the creator of Senran Kagura, the clothes-destruction anime fighting girl simulator. Add two and two together and you get a very classy anime altogether. Throw in some more gore, which I'm sure there will be, and you have a good successor to Elfen Lied in every way.
Daimidaler the Sound Robot
This is a very odd manga indeed. One of those ones that you roll your eyes every 5 pages and go "oh Japan". It's about an evil empire of penguins being fought by a robot powered by perversion. Oh Japan. The main character is the biggest perv ever and can only power the robot if he gropes a lady. Oh Japan. The villain is a 95 year old emperor penguin in a suit. Oh Japan. It's fitting that the director is the same guy who did Highschool DxD since they've got the same attitude. There seems to be a little more to Sound Robot than DxD in that it's not just lol boobies, but not that much more.
Kanojo ga Flag wo Oraretara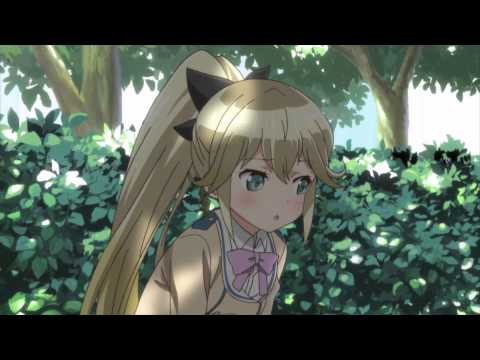 This is more like it! This is more like the early 2010's light novels that I know. Meta upon meta upon layer upon layer, appealing only to those utterly entrenched in otaku culture already. You have your normal dating sim which could be understood by anyone, where a guy talks to ladies. Then the dating sims get codified so you can only follow them if you learn to recognise scenes in which you can start following down that romantic path, or 'flags', which are at a loss to your normal person. Then you get this anime, in which a main character sees magical flags appear above people's heads LIKE HE'S IN A VIDEO GAME GUIZ!!! Meta upon meta upon layer etc. Apart from that single amazing change up to the formula, this is otherwise about as standard a harem as you could get.
Mekaku City Actors
This is Shaft's latest project. Shaft had a bit of a good run for me at the start of the 2010's with Madoka, Arakawa and Monogatari, but I fear they may be slipping back into crap now. Nisekoi is the most generic teenage boy wish-fulfilment manga ever, Sasami-san was nonsense. What's annoying is I still love their style. I know a lot of people have gotten tired of Shaft-isms, but I haven't. Particularly since the turn of the decade, I've felt their style really adds to the story rather than just being for its own sake. Maybe their newest project will be something I'll like. It's based off…errr…All right, let me try get my head around this one.
Mekaku City Actors is based off something called Kagerou Project, which are a bunch of Vocaloid-created songs with accompanying videos. They got really popular on Nico Nico and created their whole own story. It has since spun off into manga, light novels and now an anime. Because basing a story off a Vocaloid song worked soooo well for Black Rock Shooter, but I digress. I tried checking out the music videos but quickly stopped due to how awful the music was. When you consider the awesome potential of Vocaloid software, why is the most popular stuff so bad? Instead I checked out the manga and discovered why it was popular: Kagerou Project is about a guy falling in love with his Vocaloid and then getting super powers. It's awful. Absolutely awful teenage boy wish fulfilment of the worst kind. If you're the kind of person who likes getting mad about bad entertainment getting popular, you have two choices this season. Mekaku City Actors and Irregular at Magic High School. Since the latter will have truckloads of haters, I'm gonna sip the other haterade and jump on Mekaku City Actors. Because hating is good for the soul.
Bokura wa Minna Kawaisou
This is by the team at Brains Base that made Blood Lad. Now I kinda liked the style of Blood Lad, so I've been keeping an eye on them and hope they adapt slightly better source material this time around. So what have they got this time around? A loser male lead moving in with a hilarious sex offender. Nope. I'm out. Next.
One Week Friends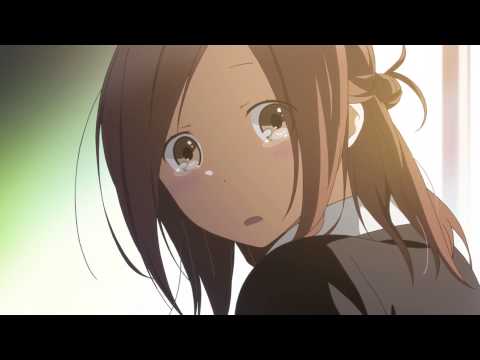 For what's a pretty bland 4-koma adaptation, this has some surprisingly strong staff behind it. Ex-Bones staff who worked on Darker than Black, Star Driver and Eureka Seven. Also worked on some Production IG Stuff like Stand Alone Complex and Eden of the East. All things like storyboarding and episode directing, but still impressive stuff. Animation is being done by Brains Base, who have admittedly stopped making anime I actually like, but that's not for a drop in quality in their production. Chances are incredibly high that I also won't like One Week Friends either. Maybe some of you lot will? It's about cute adorable kids making friends and being cute and going uguu be my friend lets be friends but I'm shy uguu. It's hideous. You'll probably love it.
Atelier Escha & Logy: Alchemists of the Dusk Sky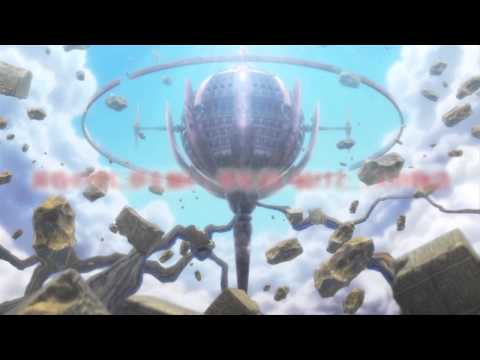 Atelier is a long-running RPG series about cooking and cute girls. I think there's fighting somewhere, but mostly cooking and cute girls. Given that there's about 50 games in the series I'm not even going to bother trying to work out where this anime fits in the canon. It has cooking and cute girls and that's all that matters. Studio Gokumi are adapting it, creators of such classics as WHO IS IMOUTO, A-Channel and Crime Edge. An exemplary roster of titles if there ever was one. Atelier seems pretty harmless in comparison though.
Tricks of the Gods ~Ludere deorum~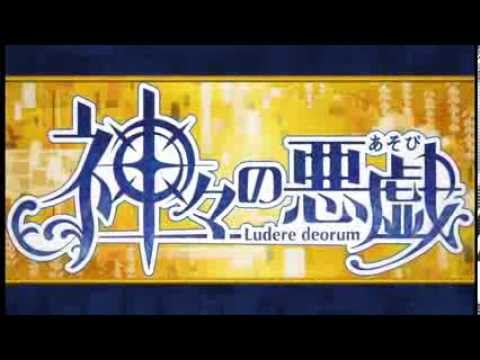 BISHIES!!!
Is the order a rabbit?
4-koma adaptation about a cute girls doing cute things. If you like previous anime adaptations of 4-koma manga about cute girls doing cute things, then you might like this 4-koma adaptation of cute girls doing things. Just a hunch.
No Game No Life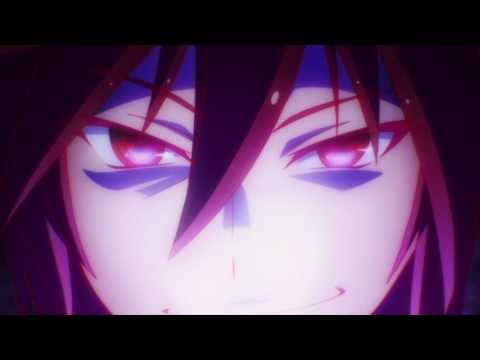 I covered No Game No Life back when I did my 5 light novel adaptations announced in one day post, along with such classics like this season's Magical Warfare. Of those 5, No Game No Life was the most impressive looking, although that's like winning The Least Evil Person at a baby cooking competition. No Game No Life is about a loser male teenager who is real good at games. He gets transported to a world where being good at games actually brings him stuff. Also he has a little sister who wants to bone him. Yup. Light Novels ladies and gentlemen. This is being adapted by Madhouse, just so they can rub it in their faces that they're really not making good anime anymore, and the director is the same one who did that anime about the guy keeping the sexy mentally disabled girl as a pet.
Light Novels.
Normal High School Girls Tried Being Local Idols
Another 4-koma adaptation. This time about idols. Yay. Wooh. I think everything you need to know about this is in that title. It will probably be one of those 5-minute episode things anyway. I'm bored now, moving on.
Dragonar Academy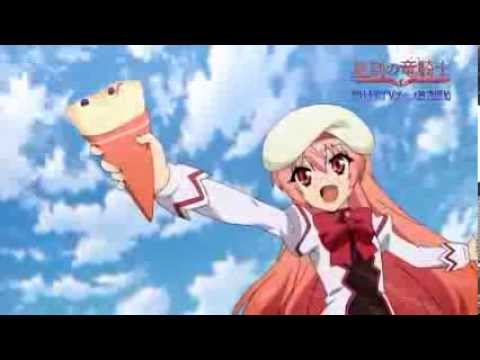 Another one of those light novel adaptations I mentioned in that post of mine. This one was probably the most generic of the lot, which is like winning a most-puke inducing in the century-old-bottles of milk contest. It's a cross between Dragon Crisis and Zero no Tsukaima, as wonderfully described by Caraniel. The only interesting part is this is the studio's first project they're helming. C-Station, who have a rather cute website in that it's cute because it's a default wordpress theme rather than something super fancy and well put together. I'm sure they didn't want to start their animation domination with Dragonar Academy, but you've got to start from the bottom I guess.
Selector Infected Wixoss
This one is very strange altogether. Get the director of Steins;Gate to team up with Mari Okada, writer for Ano Hana, Hanasaku Iroha and many others, and have them create an original anime about…card battling? I know card battlers are a lucrative business, but normally they target this stuff at kids. Not otaku. I think what might be happening is all the kids who grew up with Pokemon and Yu-Gi-Oh cards are all adults now but are still fascinated with cards. I guess those Bushiroad Madoka playing cards sell really damn well.
From a purely "will this be worth watching" perspective, it looks like any other card battler anime except with maybe a slightly older person focus. Which isn't really a good thing. I would hardly call Cardfight Vanguard quality entertainment, and certainly not if you can't go out and buy the cards afterwards, which is the inevitable problem from a foreigners perspective with these shows. I don't think this will be the last of these more adult-orientated card battler anime either.
Inugami-san to Nekoyama-san
Hey you know that yuri 4-koma adaptation that's out at the moment? The one with girls holding hands and kissing a lot? Sakura Kiss? Yeah, this is that except with less animation, less minutes airing time and less…pretty much everything. It's based off a yuri 4-koma in which a girl who likes cats falls for a girl who likes dogs. Animation is being done by Seven who usually just do 5 minute shows like Recorder and Backpack. This will probably be the same.
Magica Wars
So, Gainax is dead. Or at least the Gainax we once knew is dead. Everyone who was good either left to form Studio Khara to make the Eva movies, and the rest left for Trigger. The Gainax that is left made stuff like Medaka Box and that anime about the airsoft gun girls. Not massive successes by any means. But dancing on the grave of Gainax is sad, so let's hold out hope that they'll make something great again. This may not be the next great thing, but it is far and away the most interesting thing they've made since all their good staff left. Magica Wars is a multi-media project where Gainax ran an artist contest to design magical girls for the 40-something prefectures in Japan and then they made an anime out of them. Plus an iphone game because that's what mixed media means nowadays. The staff are total newbies and plot is next to non-existent from what they've revealed so far, but the designs look awesome and that's about all I need to be mildly interested. Now watch it be a 5-minute flash animated girls do cute things series.
Majin Bone
Majin Bone is the bright new idea by the staff at Toei, who decided that the last thing they want to do with their piles and piles of money raked in by One Piece and Precure is to make something imaginative and original again like Kyosogiga and instead make a bland young shounen anime about card games. This time with bonus awful CG. Sort of card games anyway. Our bland shounen protagonist gets into an awful CG robot suit and then fights other awful robot suits in a digitised world, which I think is supposed to simulate a card game? Was going to throw this into the kids shows portions, but just in case someone decided to get excited for this show, I wanted to knock them down. Or maybe get them extra excited if they're into that sort of thing?
The Comic Artist and His Assistants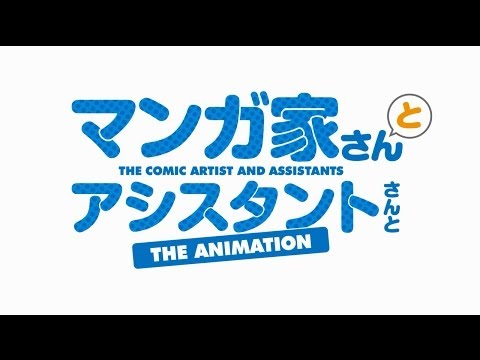 Based off a 4-koma that is not about cute girls. Something is clearly wrong with this picture. I am struggling to wrap my head around such a concept. 4-koma adaptation. No cute girls? Utterly baffling. My usual rules of 4-koma adaptations might not apply here. OK so usually with 4-koma adaptations there is only one joke, that being that the girls are cute. So seeing as this isn't about cute girls, maybe it has more than one joke? The series is about a manga author who wants to grope his assistants to get inspiration for his ecchi manga. Aaaaand that's the only joke. Welp. Does it have any forward momentum? The 4-koma cute girl variety usually just faff around in endless perpetuity. So for this manga, the main character draws manga with his assistants aaaaaand that's about it. Yay. 4-koma adaptations. Wooh.
Roughneck Sumo Wrestler!! Matsutarou
I used to find it odd that there was barely any sumo wrestling anime, until I did some actual reading on sumo wrestling. The sport is dying in Japan. It's seen as something only old backwards men watch. The fighters are treated like animals, packed into stables and routinely bullied. Their pay is abysmal and life expectancy 10 years shorter than your average Japanese male. The sport is rife with match fixing and young people today aren't joining as apprentices anymore, being way more into baseball and soccer. It's not surprising then that the first time I can remember covering a sumo anime in a season preview is based off a manga from 1977. Not that this anime won't be good or anything like that. The manga ran for over 20 years and comes from the same author that wrote Tomorrow's Joe. On the other hand, it was announced very late so will probably have a rushed production schedule, and no staff have been announced this late into the game.
Blade and Soul
I didn't include the whole picture of that girl in the promo art, but suffice to say she has more than just highly prominent nipples. She has a shapely and barely disguised buttocks as well. Thanks Korea! Blade and Soul is a Korean MMORPG that, if the trailers and promo art are to be believed, revolve mostly around ladies with large boobs and figure hugging clothes be angry at each other. The animation is being done by Gonzo of all people, who appear to have found their niche. They usually just do animation for video games nowadays, along with the odd anime adaptation of said video games like this one. Director is shockingly good though, having brought on board the director of Steins;Gate. Plus the trailer has a few snappy pieces of animation. That all said, you know how video games adaptations tend to go. Or do I need to sit you down in front of the BlazBlue anime adaptation from last year to remind you?
Marvel Disk Wars Avengers
It's beyblades except the beyblades have Marvel superheroes in them.
I have nothing else interesting to say.
Kids Shows
Cardfight Vanguard and YuGiOh are getting more card game themed sequels, unlike the previous seasons which were all about hardcore drugs and rock and roll. Pretty Rythem Aurora Dream is getting a sequel, which is about hardcore rock and roll and ice skating except without the rock and roll. Jewelpet involves more people stuffing poor defenceless animals into their rings and wearing them on their fingers like the sick monsters that they are. Tenkai Knights, Hero Bank and Dragon Collection are kids anime that I did just enough research into to discover that they were kids shows and they were trying to sell me some kind of plastic toy.
Sequels
Mushishi 2
The lack of a second season of Mushishi was always a little odd. It sold relatively well. There was more manga left to adapt. There didn't appear to be any complications with the production staff or licensing issues. The only excuse I could think of was that the Gods of Anime were cruel and didn't want to make more good anime. But here we are, 9 years later and we've finally got it. Any worries I may have had that the sequel would somehow not be as good as the original were completely removed after the special episode that was released in January. It was the perfect primer back into Mushishi and showed that the series hasn't lost any of its charm. I thought I didn't need more Mushishi. I thought 26 episodes were enough. But after that special I know: I NEED MORE MUSHISHI!
Jojo's Bizarre Adventure: Stardust Crusaders
The first season of Jojo's did incredibly well for David Production, and Stardust Crusaders is the most popular arc from the manga, so it's hardly surprising they're making another season. That said, I was still absolutely beside myself when they announced a second season. I really hope they don't stop with Stardust Crusaders. After reading Shinmaru's post on Steel Ball Run, which includes an American president called Funny Valentine that tries to spread American nationalism using the body of Jesus, I desperately want to see that animated. The first season's of Mushishi and Jojo's are in my top 10 anime of all time. I've seen, according to MAL, almost 1,000 anime. The fact that two of them are getting a sequel at the same time is too much for my body to handle. With as negative as I've generally been towards all the new anime in this season preview, I don't care so long as we have Mushishi and Jojo's.
Date A Live 2
Aaaand back to light novel adaptations about teenage boys surrounded by girls with video game mechanics. Yay.
Fairy Tail 2
This was inevitable. Fairy Tail seemed to be doing well in manga sales and was not dropping in TV rankings. This wasn't a Bleach situation. They has just run out of material to adapt and felt like taking a well-earned break. There's probably a few more things going on behind the scenes, but otherwise this just looks like Fairy Tail doing what Naruto Shippuden did a few years ago, except instead of making a year full of crappy fillers, they just stopped making new Fairy Tail. Ultimately the smarter move. Don't care about Fairy Tail myself, but good for those of you who were crying for its return.
Sergeant Frog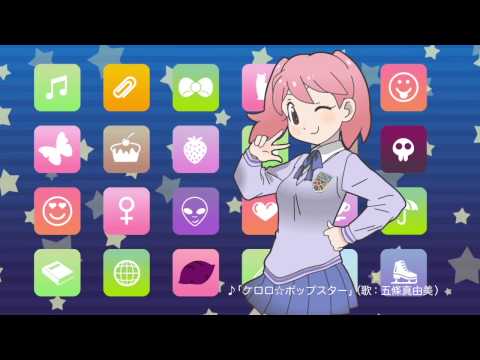 It's a flash animated version of Sergeant Frog. Considering how long the original Sergeant Frog was, I'm not sure you need anymore, and I doubt flash animation is what will relight the franchise, but hey whatever you guys want.
Kiniro no Corda: Blue♪Sky
BISHIES!!!
Soul Eater Not!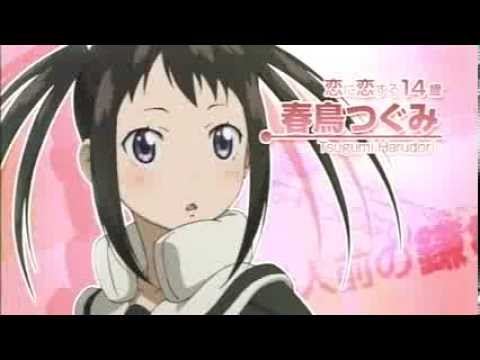 Hey remember Soul Eater? Remember how its standout feature was its seriously cool aesthetic? It's cartoony gothic look made it stand out from the crowd? How about we make a spin-off from that and make it about a bunch of cute girls with none of that original thing that actually made anyone give a damn about the series! Yay!
Love Live! School Idol Project 2nd Season
This series was a real runaway success in Japan. English speaking fans gave barely two shits about the show because very few English speaking fans watch idol anime, but just in case you hadn't realised yet, Japan really goes nuts for idol crap. Hence why more Love Live. It was a pretty well-produced show all things considered, even if the girls suffered from serious sameface-itis and the whole thing rubbed me massively the wrong way, but I'm a stinky foreigner who can't stand idol crap so don't listen to me.
Good Job Club 2
No I don't know why she's waving an American flag. It must be because she is made of FREEDOM and SWEET TEA and CRAPPY HEALTHCARE SYSTEMS! YEAH! MURICA!
Puchimas
Did I mention Japan loves idol crap? Now multiply that by a thousand and you get how much the love the m@ster of idol crap (c wut i did thar). Puchimas is a flash animated short series of idol crap that is so insubstantial even by flash animated shorts standards that even the creators forgot they made this already and are making more.
Dragonball Z Kai
More of the Dragonball Z Kai remake, this time covering the arc nobody liked. The arc where the main plot thread involved a villain destroying the universe because he couldn't get his pudding. It was something like that anyway.
Kindaichi Case Files Returns
Kindaichi Case Files was an anime from 1997 that I am going to pretend I have heard of before. It's about a man with an awful voice and equally awful ponytail solving crimes and getting the girl. It was a big deal in Japan thanks to it running alongside Detective Conan, but as far as I can tell had basically zero penetration with English-speaking fandom. I think this is a sequel to that original TV series, which will also run alongside Detective Conan. The designs are pretty 90s as is the whole feel of the show. If Crunchyroll don't pick it up, I doubt anyone will sub it. Fansubbers really aren't interested in anime very few people watch.
Movies & Specials
Patema Inverted
Release date: April 25
Patema Inverted comes to us from the director of Time of Eve and Pale Cocoon making a feature length film. Which is super exciting to see, as I'm a big fan of his. The movie has been at film festivals across the UK this year but I've been super busy and haven't been able to see them. From what I've been hearing though, Patema Inverted is a good movie but not great the same way Time of Eve was. It's got all the visual touches and directorial flairs of his previous work except even more so thanks to the plot of the story giving him all the time in the world to do his spinny camera thing. Problem is the writing isn't as up to scratch this time around, being forced to make a rather simplistic family friendly movie as sacrifice for making a feature length movie. Ah the curse of Ghibli hangs over all feature length anime movies. Still, it sounds like it's well worth seeing.
Puella Magi Madoka Magica movie -Rebellion-
Release date: April 8
The third Madoka movie, and the first one with some actual new content. Again this movie has been touring film festivals for a while, but this time I couldn't see it because all those screenings seemed to be in North America. The question with Madoka was the story was so complete in its original airing that you couldn't really add anything with a sequel movie, or at least not add anything without it feeling super fanfiction-y. Which, as it turns out, is what this Madoka movie is. A super fanfiction-y style movie that feels slightly cobbled onto the main story. A very good piece of fanfiction mind you. The reviews have largely been positive, and it's still the visual treat Madoka has always been. I'm pretty stoked to finally be able to see this, since Madoka still stands out as one of the top 5 anime of this decade so far. But my expectations are in check.
Anime Mirai Projects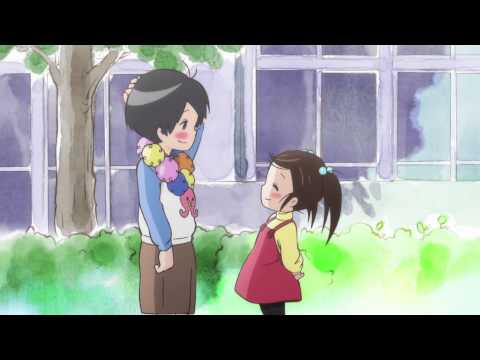 Anime Mirai, or the Young Animator Training Project, is a government-funded project where young animators get to try their hand on 4 single episode animes. This is the fourth year they've been running this and there's always been at least one standout piece. Year 1 had Oji-san no Lamp, year 2 had Wasurenagumo, and last year had Little Witch Academia. Trying to track when these things will be released has always been a bit of a hassle since they're just sorta shoved onto TV or film festivals whenever, so just assume they'll be out in the next few months or so. They've never been created necessarily to make any money because they're just supposed to be training grounds for young animators. But again, because they bring in some talented directors to tell the stories, they do come up with some great stuff.
Harmonie
The standout piece this year by the looks of things, because it's by that director who did Time of Even and Pale Cocoon and has just finished Patema Inverted. I'll always eagerly gobble up anything he makes, and considering Pale Cocoon was his last piece of a similar 20-something minute length which I consider to be one of the greatest short anime of all time, I'm expecting some more great stuff from him.
Paroru's Future Island
This one comes from the studio that make Doraemon as they make something targeted at furries? It's got some old Madhouse hands doing the directing which is an encouraging sign. Because I'll take old Madhouse making single episode furry anime than new Madhouse adapting light novels.
The Big First-Grader and the Small Second-Grader
This is the director of Space Bros and Mysterious Girlfriend X making a fucking adorable anime about two adorable kids being adorable together. And then the little girl gets eaten by a flesh-eating octopus. I think.
Kuro no Su -Chronus-
The final piece is by Studio 4 tiny circle, the guys who make all those weird compilation pieces like Genius Party and Memories, getting back in the game after making those crappy Berserk movies to produce a cryptic single episode piece. The director for this is an old animation dude who worked on those hyper violent OVAs of the 90s. I would say this looks cool but knowing how these Anime Mirai pieces have gone in the past, my favourite will end up being the one about the adorable children.
And if this season is terrible
There's always next season