Saying I had low expectations going into Sket Dance would be a lie because that would suggest I had expectations of a certain height. Saying I had no expectations would also be a lie because I knew exactly what to expect having read some of the manga. My expectations were negative, lower than low. The anime massively improved on that at the very least.
My main problem with the Sket Dance manga is the hopeless attempts at humour. Every single response was depicted as a massive over-reaction. It was never funny and always irritating. They pretty much did away with that in the anime. There's a few over-reactions, but they keep them down to scenes that are perhaps supposed to come off as humour rather than every single damn time, such as Beelzebub. It's still kinda annoying when the anime does it, but compared to the manga it's a totally different experience.
Some other problems still remain. The artwork and character designs are still as lame as ever. The only remotely interesting piece of character artwork is Bossun's hat, and you realise how generic he looks otherwise when he takes said hat off. The animation is decent though, especially since, for whatever reason, I was expecting flash quality animation. It's not at the level of Hanasaku Iroha or Nichijou or anything, but it still serves it's purpose pretty well (on that note, funny how the two shows with the best animation this season have the least need for it). In short, it's a massive improvement on an incredibly shitty manga while still telling the exact same story from the first chapter of the manga. I'm not interested, but I guess those people who have no taste at all who like the manga must be delighted at this adaptation. Or maybe they live off a different set of values to me and wanted more yelling.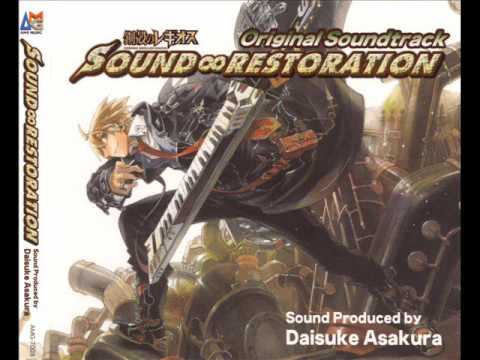 I do have one complaint though, and it's a complaint I don't often get to make. The BGM is atrocious. Normally BGM's are only ever mentioned it reviews as a good thing, even in reviews of otherwise terrible anime. It it's not mentioned, that's generally because it was utterly forgettable. But Sket Dance manages to have a BGM that actively detracts from the viewing experience. Every single track it played was reprehensible, either through awfully timed guitar riffs or ear-grating boopity bop music that plays when they think they're making a joke. The Youtube video above comes from Chrome Shelled Regios, the only other anime I've seen that I was turned off mainly by the BGM, but that was only because of that single track. Nothing played in Sket Dance quite matches up to the 'DDR played in fast forward' that is that Regios track, but what makes the Sket Dance one worse is each and every song is bad. This makes the silent moments in the show worse because I'm actively preparing my eardrums to be assaulted by the next track instead of paying attention to what's going on.