Hurrah for generic list post bloggers insist on making!
I know the humble ending song is never quite as revered as the more majestic and dramatic opening songs, but they have their own niche that they fufill that their more celebrating siblings are incapable of achieving. Sorry for being Captain Obvious for a second, but openings come before the anime starts. They use their song to force a certain mood before the anime has had a chance to achieve anything itself. Endings have the ability to capture your raw feelings at the end of the episode. The song is therefore much more connected with the anime itself than how good the actual song is. Anywho, onto the list!
10: Berserk
Argh, fitting it to 10 was difficult and I'm still not convinced this is the right choice. The reason I went with it was the feelings I had when an episode of Berserk ending were amplified tenfold listening to this ending song. When it comes to those anime that leave you feeling very pensive and slightly depressed at the end of an episode, the quality varies greatly. Kaiba is another example of a good one but I blame not understanding Evangelion fully on that stupid Fly me to the Moon. But no other ending song managed to capture the feeling of the series as well as this one.
9: Welcome to the NHK
Talk about capturing the feel of the series, this NHK has to be one of the strangest endings you will ever see. It's so bizarre and wild, yet again captures the feeling of NHK perfectly. Besides, who hasn't tried to sing along to the abbababababa akachan ningen *crazy electric guitar*
8: Natsu no Arashi
I felt bad about leaving out the Bakemonogatari ED but honestly, I think this is a better song anyway. Shaft, for all their other idiocracies, make really inventive openings and endings. Granted, this is far from being the most artistic of their lot, but I love the song so eh, screw you guys.
7: Chobits
If I was ever to make a podcast, this would be the opening song. It's bubbly without feeling fluffy. Corny and that fake-cute that seiyuu often put into their voices when singing anime songs. Combine this the massive smile I'd have on my face after any episode of Chobits that I will always associate with this song, listening to it anytime cheers me up.
6: XXXHolic
As cool as the second ending song with the air-guitar is, I rarely pay that much attention to what's going on screen when it comes to ending songs. I'm too busy digesting what happened in the episode itself. Either that, or I'm too busy grinning at ridiculously catchy ending themes like this one.
5: Hanamaru Kindergarden ED 7
Hanamaru changed ending songs with every episode, which was probably the highlight of the entire show. Honestly though, I don't think they used the opportunity to its fullest extent. They could have mucked about with as many different art and music styles as they wanted, but most of them were rather samey. Then this ending came from nowhere and blew the rest out of the water.
4: Gankutsuou
Back to endings capturing the feel of the show. What totally surprised me about Gankutsuou was how the whole show was dramatic plot twists, one after another. As artsy and elitist as it might have appeared on the outside, the real drug that made this show so great was how the plot kept the twists coming so frequently and dramatically. This high-octane ending usually followed some latest plot twist and it did a damn fine job of amplifying my fanboying I had towards the series.
3: Nodame Cantabile
Ah whatever, I love feel good ending songs. Ones that manage to put massive grins on my face without ever sounding corny or fluffy or copypaste everything I said about the Chobits ending song. Probably why I love these sorts of endings so much is they restore the grin to my face that was ever present during the show itself.
2: Ghost in the Shell: Stand Alone Complex
I suppose I could say that this captures the feeling of the series, and yes it does, but the reason this is in here is because how funky and awesome it is. Story about this ending: I first watched GITS on a shady streaming site and the sound quality on the streams were not very good. I still loved the ending song though. However when I later went and listened to it after buying the dvd, it was like I was hearing an entirely different song. And an even more awesome one at that!
1: Pokemon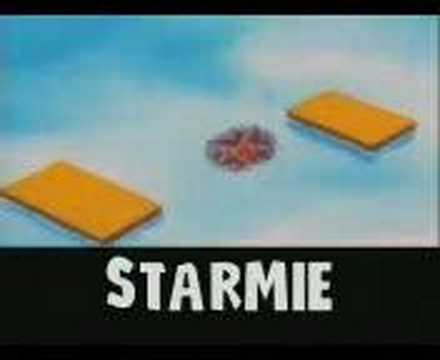 THIS IS MY CHILDHOOD!
I can still sing along to parts of this…
OK, as awesome as the Pokerap is, my real top ending song doesn't seem to exist on Youtube. God only knows why, the show is pretty old by this stage. If I can find it in the future, I'll make another post. So you'll all have to wait impatiently until then.