Generally while having any discussion on the internet about entertainment, you're not thinking about hurting the feelings of the creator. OK perhaps some of you are arseholes and like yelling at famous people on the internet, but for the most part you just bash the latest crappy movie you saw in peace. The harsh words of critics and fans do hurt the people who create entertainment. Listen to absolutely any interview with creative folks and you'll hear how negative feedback hurts. The internet has made it much easier for the creator of entertainment to see what your ordinary person thinks of their work.
Anime though is in a bit of a weird place thanks to the language barrier. English speaking folks can call an anime creator's pride and joy a pile of uninspired derivative crap and feel safe knowing the creator will never see what they said. The Cart Driver is fairly big by anime blog standards (which isn't saying much but whatever let me be a little narcissistic just this once) and what I say reaches more people than your average fan, but even then I seriously doubt anime creators have ever read what I wrote.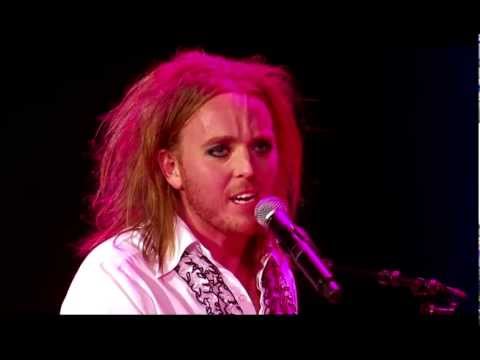 This has been on my mind recently due to the sort of responses shithead gamers have to the creators of their content. Thanks to twitter you can get right up in the creators face and yell at them about how much their work sucks donkey balls, and many gamers certainly do. I don't want to be like them. I don't want to be an arsehole to people who create the entertainment I watch, but I often am with the anime I review. I'm sure the author of these 5 light novel adaptations are over the moon that their work is getting adapted and hardly want me shitting over their success.
A few years ago another blogger suggested that the problem with anime blog reviews is they don't offer constructive criticism, to which at the time I said "what's the bloody point"? We're not talking to the authors, so why would constructive criticism be of any use? When I think the first episode of (picking one totally at random here) Log Horizon is bad, I'm sarcastic and blunt and unsympathetic. Would I have written the post differently if I thought the author himself might see it? Most definitely yes. I would have still been negative, but it would have been much lighter in tone and not as entertaining a read nor as accurately reflect my true opinions on the show.
The author of Log Horizon recently joined in a discussion on slash aye about the different classes in his fictional MMO world. It's cool because it's a rare example of the original author being involved in English-speaking fandom's online discourse of their material. He's not exactly seeing the usual kind of conversation that goes on there (shit taste hurr faggot kill yourself etc) because the community are acting like the teacher walked into the classroom promising sweets so they're all on their best behaviour. Come in another day unannounced because he's interested in what English speaking folk are saying about the anime adaptation of his novel and he might see a whole other picture.
I can't make up my mind whether this is a good or bad thing. Is it bad that I'm sitting here comfortable behind a language barrier able to be as foul about someone's creation as I feel like, knowing I would be totally different if they might actually read the post? Or is it a bigger worry that my critic integrity is so weak that I crumble because I'm worried about someone's feelings? Or am I getting too het up about this because 'popular by anime blog standards' is still pretty damn obscure? What about you folks, would you be much less critical of anime if you thought the original creator might read it?