This side up.
I've been called up from the bench to substitute for Dear Leader this week because good ol' Scamp is on vacation in America getting fat, shooting people and pretending homosexuals have no civil rights, just like an actual American. Good on him! Also he may or may not be visiting someone of some importance to him, I don't know.
Anyway! This week's episode of Humanity Has Declined wraps up all the banana-aided time leaping craziness from last week with an amusing take on the search for identity and other craziness with Gramps that I totally didn't realize until after the fact because I wasn't paying enough attention. And then, of course, there is the punch line at the end. It got me to thinking: how does the ultimate conclusion of this pair of episodes compare with the best results of time-leaping insanity in other notable pieces of time travel fiction? It's a good thing I am here to suss this out!
(No spoilers in this post except stuff that happens in Humanity Has Declined. I am so expert at avoiding spoilers!)
What?: Back to the Future
Result of time travel: Got Crispin Glover famous and led to him screwing with David Letterman's mind.
Grade: B+
Many good things resulted from the time travel in Back to the Future: Marty McFly didn't do it with his mom (Who is OKAASAN?), the McFlys owned a white slave, and a white teenager usurped a great rock song from a black man. Whoops, guess it wasn't all great! But the end of the movie shows Marty's dad, George (as played by Crispin Glover), as a cool, awesome geek writer, and thus, Crispin Glover could get more work because Back to the Future was super popular and earned a bajillion dollars. And one of those roles was as a social misfit in Rubin and Ed; Glover was totally in character the whole time (even though the movie would not be released until four years later and wasn't even the movie he came onto the show to plug), but he didn't tell anyone because it's way fucking funnier that way. Letterman is always best when he is pissed off, right?
Thank you, time travel, for making this possible.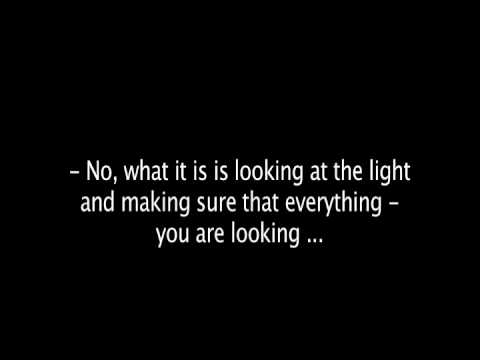 What?: Terminator Salvation
Result of time travel: Christian Bale going apeshit on set.
Grade: C+
I never saw this one because I was done after the third Terminator flick, but while this is admittedly uncomfortable to listen to, it's clearly a result of time travel because Christian Bale is in character the whole time. What, you don't believe me? John Connor has to be a hardened man, always focused on the battle against Skynet. If he's distracted for even one second, then the evil supercomputers enslave and/or destroy humanity. John Connor knows this because Skynet is still A Thing even though his awesome Austrian governor robot friend traveled to the past to fuck that shit up. So when someone walks on set and breaks up the illusion, then John Connor Christian Bale can't abide by that, know what I mean? If he can't act, then Skynet can't die. Thus lots of yelling. Skynet was totally intimidated.
Thank you, time travel, for making this possible.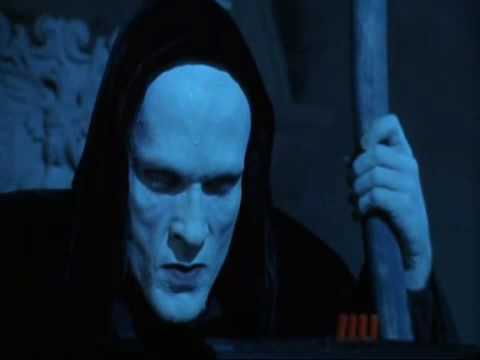 What?: Bill and Ted's Bogus Journey
Result of time travel: Bill and Ted kick Death's ass in every board game ever.
Grade: A
Bill and Ted are the greatest time travelers in humanity's glorious history, because even when time travel totally fucks them over, they make the best of it. Even when they don't time travel themselves, they capitalize upon the fruits granted to them by that most convoluted of fictional conceits. Time travel places them at the feet of Death, and you know what they do? They sink Death's battleship. They fool him in Clue. They score touchdown after touchdown on him. And they prove themselves more flexible and limber than the Grim Reaper. Who among us could make such grand boasts? Nobody, that's who. Bill and Ted are the greatest American heroes.
Thank you, time travel, for making this possible.
What?: The Girl Who Leapt through Time
Result of time travel: Learning that time travel is fun and should be abused at all costs.
Grade: B
Points docked because the movie tries to pretend this isn't the actual lesson. Using time travel responsibly and not screwing with the timeline? Yawn. We all know time travel should be used to karaoke as much as possible, get awesome grades on tests and to steal signs so that you can hit every baseball pitch ever. Makoto knows what's up. Time travel should also be used for dangerous stunts like leaping off skyscrapers and going back in time at the last second so that you don't hit the ground and explode into bloody chunks. Or to go back to your younger days and beat your younger self up and chuck him or her into a trash can just to feel a rush of power. This is obviously the correct way to use this gift.
Thank you, time travel, for making this possible.
What?: Humanity Has Declined
Result of time travel: Puns.
Grade: A+
OK, I was just joking before. This is actually the best use of time travel. If I could come back from a time traveling jaunt and immediately make 100 people groan, then yes, that is how time travel should be used.
Thank you, time travel, for making this possible.