This post originally ended with '+chart v2' but then Chartfag brought out his Amazing Chart! So my work was done and I could go back to doing my usual super detailed, highly informative, world famous Cart Driver Season Previews!
Information for this is taken from ANN, Moonphase, Moetron, various official websites and random people on twitter, forums and blogs who I get most of this totally reliable info from (but not MAL. As user friendly as it may be compared to many other website, the information from there is notorious for being wrong an awful lot of the time. Don't use MAL for season previews folks, trust me on this).
The totally obvious hit of this season. The manga is by Tsugumi Ohba, the guy (girl? Ohba's identity is a closely guarded secret) who wrote Death Note. I haven't read the manga myself because of this imminent anime adaptation, but I gather it's slightly more grounded than Death Note and spends most of its time making normal life look awesome. I am a little bit miffed Madhouse aren't adapting Bakuman, but JC Staff have decided to make up for not being Madhouse by compiling their absolute best staff possible. This includes Kasai Kenichi directing, who is basically their ace in the hole having worked on most of their best works (Nodame, Honey and Clover). Oh, and he's joined by some other director fellow who, according to ANN, directed Code Geass R2 episode 25. He created The Cart Driver!
Blogging Chances: Fuck yeah Death Note author!
Studio:Manglobe
There are two anime the moefags are going nuts over this season. One, the siscon one, will have absolutely no crossover appeal to anyone else whatsoever. This though has a lot of potential. Been described if Lelouch was put into Amagami, while keeping his total disinterest in the opposite sex. It's more of a subversion of crappy eroge harems than pandering. Manglobe may be a totally different studio from the one that made Samurai Champloo, but they're still able to produce good stuff if given the right source material. My optimism took a huge dent when looking at the staff list (the only two other shows the director has done are Galaxy Angel 4 and Princess Beware) but hey, I'm always stupidly optimistic at the start of seasons!
Blogging Chances: Others are more excited than I am, but maybe I can use this as an alternate teaching lesson to Neil Strauss and The Game.
Bones making mecha anime again. This has the potential to be the greatest anime of the decade. Nicking the staff list from THAT's season preview:
Director from Ouran, though he hasn't directed anything since, and the script is from the who did FLCL, most of Revolutionary Girl Utena, and Nodame Cantabile: Paris. Music Director did the music for Bakemonogatari, Lucky Star, and Haruhi (Disappearance and Melancholy). Art Director is from CANAAN, Karas, LoGH, and Samurai Champloo. The Animation Director worked on Summer Wars, GitS, and Ouran. Bla bla bla something about seiyuu bla bla bla.

TL;DR – Best staff out of any show this season.
It also has massive potential for fail. The campiness of the character designs, along with the slightly generic sounding plot and the ridiculous looking mecha point to something that could end up on the wrong side of corny into outright stupid. It wouldn't be the first time an awesome staff sheet produced unbelievable crap and this does have the whiff of something like that. Mind you, that's just a gut feeling and, in the studio and staff list, I'm staring in the face of overwhelming odds that this will be unbelievably awesome. Besides, if it does fail, at least it should be fun to watch the ensuing train wreck.
Blogging Chances: Whether to fawn over or to laugh at, I'm all over this one.
Studio: Shaft
Shaft….on one hand, you know exactly what you're going to get. All the usual Shinbo-isms, unusual angles and highly inventive openings and endings. And yet they're the most notoriously hit-or-miss studio around. The manga it's based off has won awards, which is always a good sign, and the trailer showed a relative lack of Shinbo-isms (although I'm not entirely sure if I'm pleased about that. I might only realise when they've got rid of them that I liked Shaft's close up shots of eyes and backgrounds full of school desks). I'm getting a generally good vibe off it and Shaft finally taking a break last season can only be a good thing.
Blogging Chances: I've already got my eyes set on another Shaft show, but if others fail to impress then a maid is fine too.
Bee Train are famous for their girls with guns shows like Noir, Madlax, Requiem for the Phantom, El Cazador de la Bruja and so on. There may be a noticeable lack of girls or guns in this show but don't expect them to be changing their sloooow moving plots, emphasizing atmosphere and development over excitement and fast-pacing. Can't say a whole lot else for this show though, but I'm going to go out on a limb and and say, with a main character that bishie and being voiced by Daisuke Ono (Shizuo from DRRR, Sebastian from Kuroshitsuji), this show will have fangirls all over it.
Blogging Chances: Slow moving plots often give me little to work with, so no blogging plans unless it ends up less like previous Bee Train productions and more like Pushing Daisies.
Sounds like a porno, looks like Powerpuff Girls and with the staff behind Gurren Lagann working on it, this is far and away the strangest and most difficult to predict anime this season. First of all, it's not a kids show. From what I've heard it sounds like a raunchy comedy kinda thing, lots of crude jokes about sex and stuff. Due to Japans often lack of intelligence when it comes to raunchy comedy beyond 'haha boobs haha sex haha fallopian tubes', it could be stupid and unfunny, but honestly I just don't have a clue what to expect from this. Seriously Gainax? This is what you're making?
Blogging Chances: Suger, spice and everything nice. These were the ingredients chosen to create the perfect little girls. But Professor Utonium accidentally added and extra ingredient to the concoction: Viagra.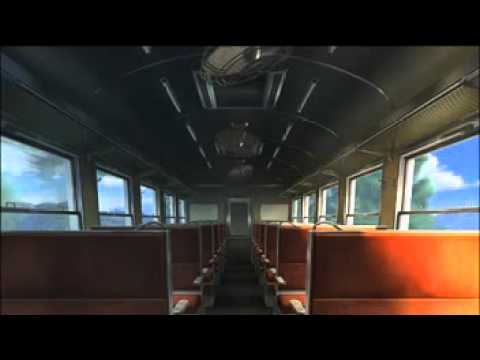 Studio: Feel
Eroge adaptation blergh. I actually had quite a bit of fun watching the trailer and picking out the stereotypes. The generic 'nice' male lead viewers can project themselves into. The tsundere sister who isn't blood-related. The large breasted dojiko. The gainaxing maid. The soft spoken senpai. Ah you people who actually like these sorts of shows. I will never be able to understand you. Interestingly the director did Spice and Wolf, but that appears to be a total once off on his part.
Blogging Chances: (-_-) <— this is my eroge adaptation face
Studio: A-1 Pictures

When I heard this got green-lit for production, I took one look, saw the BL game title stuck to it and mentally shoved it in the bin. A few months later I saw a trailer for an upcoming anime full of action and psycho faces and intense aura and instantly placed it on my to-watch list, only to discover it was the very BL adaptation I dismissed earlier. This did lead to many interesting discoveries that I hadn't noticed before, such as the person in the trailer in bondage gear was actually an extremely effeminate man. But, as watered down as the BL is rumoured to be in this adaptation, it doesn't change the fact that BL game adaptations are often even worse than their genderswapped counterparts. I'm honestly less worried about overbearing BL vibes than I am it simply being terrible. A-1 are a bog-standard, middle of the road studio with middle of the road staff working on it. I doubt this will appeal to anyone other than the folks that are watching Uraboku, although at least these guys look like real men.
Blogging Chances: I'm going to need a longer break before I start blogging BL shows again
First, it's in the Noitamina timeslot (Eden of the East, Nodame Cantabile, Moyashimon, Tatami Galaxy). Second, it's by Brains Base (Baccano, Durarara, Natsume Yuujinchou) and they've brought in the exact same crew who worked behind those shows, including the music guy. Kuragehime is an award winning Josei manga, which means it's like shojo except with more maturity and less wish-fulfillment, and the story includes a cross-dresser, an apartment block full of fujioshi and a jellyfish otaku. In short, what's not to like?
Blogging Chances: I don't think I've ever blogged a Noitamina offering. Might be time to change that
Yeah, this is for the same type of people who like Campanella. I've been following this guy's twitter account, and he says Milky Holmes has got a talented animation team working on this and I'm inclined to believe what he says, so that's something for you moefags to look forward to I guess. Still, JC Staff are kinda straying from their light novel ways of the past few years though, aren't they. Oh well, at least they're making Bakuman
Blogging Chances: (-_-) <– this is my eroge adaption face
Studio: Diomedea
Moe moe squid girl. It focuses on cutesy slapstick humour as a girl unused to life on land goes around telling people to stop polluting the sea. Diomedea are hardly a stellar animation studio, or even an average one. I'm probably being too harsh on this though. I can actually see this being a rather endearing comedy. The director is a pretty talented guy too, having worked on Genshiken, Big Windup and XXXHolic. There's another name on his resume: Hare + Guu, a series that also looks like a cutesy comedy from the outside. So we could be in for a pleasent surprise here, but I'm not holding out on much.
Blogging Chances: Would be a total wildcard choice if I did pick it up
Studio: JC Staff
I can so see this getting lost in the shuffle next season. From the outside it just seems like a jumble of whatever. Yokai and cat-eared girls and men in uniforms and pink everywhere, it's hard to pin anything down with this series to get excited about. JC Staff have all their best staff working on Bakuman and their high school girl staff working on Index 2 so they've got a rather second rate staff working on this. Maybe in a solstice season I could see people actually watching this but not in a season so packed full of stuff like this one. Honestly, the most interesting part about this is the director's, Chiaki Kon, resume. Higurashi, Umineko, Junjou Romantica, Nodame Paris and Nodame Final. There's a controversial list if there ever was one.
Blogging Chances: I wonder if psgels will be the only person who blogs this show?
Studio: AIC
You know what I'd be interested in seeing one day? An anime with a modern day setting about a normal older brother/younger sister relationship. The closest I can think to one off the top of my head is Genshiken, and that was done deliberatley to subvert that very incestious trope eroge's often have. But this certainly isn't it. While the reviews of the other moe comedy series, World God only Knows, mainly focus on the comedic side and the greatness of the male lead, all I ever hear about this series is from people wishing they had a cute little sister who was also an otaku.
Blogging Chances: I have a little sister. She is an otaku. Screw you only child otakus! I don't have to watch this anime, I'm living it. I'm living your dream!
Bleh Xebec. This is one of those light novel adaptions that I have difficulty wrapping my head around how it's meant to work in written format, kinda like Ladies vs Butlers (unsurprisingly also by Xebec). How are you supposed to get your edgy raunchy comedy to work properly in written format? There's only a picture every 10 pages or something. That's 9 pages with no cute girls to look at. As insta-shock value a character who is into masochism might be, this has suck written all over it. The staff have worked on everything from To-Love-Ru to Kanokon to Sacred Blacksmith. I think you should all know by now what you're getting into.
Blogging Chances: I'm not putting myself through this. Unlike the male lead, I'm not a masochist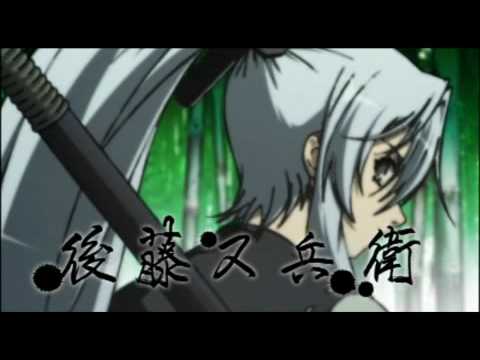 Studio: Arms
The people who brought us Queens Blade, Ikkitousen and Night Shift Nurses. Expect more of the same. Nothing more, nothing less. The trailer actually looks kinda cool, what with the ink splashes everywhere.
Blogging Chances: If I was a girl, I'd test doing the fighting moves these girls do to test if boobs really do move like that and then write about my findings as the blogging project. If I grow boobs before this starts, then I guarantee you I'll blog this.
Studio: Madhouse
Lalala copypaste from the Spring Preview before it was delayed.
Prob­ably the best part of this pro­ject is that Mad­house have been given total free­dom to adapt this story as they wish. Now I wasn't that big of a fan of the movie but the story was indeed an inter­est­ing one. Plus just watch that trailer. After a miser­able 2009, this is Mad­house back on form with some slick anim­a­tion. There's not a whole lot of info on this out there but the name Mad­house combined with the prom­ise of action always gets my interest up.
And if it gets delayed yet again, I'll copypaste that paragraph yet again. Sorry, but I'm never able to summon enthusiasm for delayed projects. I worked up my enthusiasm once before, it's hard to work it up again.
Blogging Chances: I'll leave this to comic book nerds to rave about
(-_-)
SEQUELS
Studio: JC Staff
In a way, it's almost refreshing to see Index on this list. It's JC Staff being JC Staff and not uber-popular shounen manga adaptors, obscure girly manga adaptors or VN adaptors. I'm not a fan myself but I don't begrudge the show or anyone who is a fan. Here's more flat-chested lolis for you lot.
I blogged this show. I got bored of this show. I dropped this show. I have no intention of watching the second season. kthx
Flying panties.
The manga was cancelled because it was repetitive, had crap humour, no plot and nothing interesting happening whatsoever. The only appeal and only saving grace of the manga and its respective anime is the girls are hot. Just so long as you guys know that.
Moar samurai bishies
Studio: Shaft
I loved the first season. Absolultey loved the thing, but I'm a bit wary of a second season. What made it great was how complete and well-rounded the whole thing was. It doesn't need a second season. Plus Shaft have a miserable record with second seasons. But they made one, so I will watch it. And continue blogging it.
Studio: Asahi Production

Only the most hardcore of mechafags watch these. No really. Despite the presense of giant robots, absolutely nobody watches these shows. I have my doubts that it will even be subbed. But if the chibi Gundam version of Romance of the Three Kingdoms got subbed, then I suppose this can too.
OVA and Specials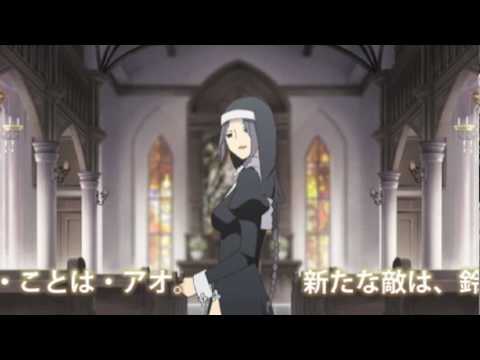 Well the two biggest names (at least, ones I care about) in the OVA's section are continuing ones. Black Lagoon: Roberta's Trail episode 2 is shipping out 30th September while Gundam Unicorn 2 is out 30th October. Yozakura Quartet is getting an OVA release that's supposed to follow the manga this time around. Now Yozakura Quartet was a bit of a dissapintment, but at least it had oodles of stlye and nice artwork. I draw a massive eeuurgh at the artwork in that trailer. There's a few extra special episodes for random series sitting around, such as A Certain Scientific Railgun OVA and an Air Gear OVA. There's even another To Heart OVA (for the series that is essentially the father of all crappy eroge adaptions, I sure as hell never see it mentioned anywhere). Speaking of crappy eroge adaptations, I believe there's also yet another ~Da Crapo~ OVA, although they seem to come in as regular as a new season of Major. In the region of OVA's to actual new content, there's some sort of pilot episode of Mirai Nikki, which I know has quite a lot of people excited about.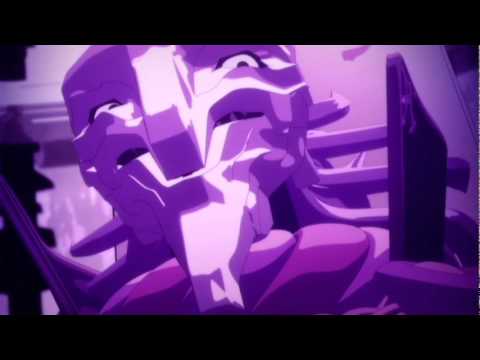 Movies
The problem with putting movies in season previews is we won't see the ones coming out in Japan until the dvd release, several months after they actually started screening. So while Gundam 00 movie, Loups-Garous and Mardock Scramble are all coming out next season, we won't actually see any of them for a long time yet. So what can we expect soon? Well, the second Eden movie, Paradise Lost, is already out on DVD, just nobody has subbed it yet, apparenlty because it's not very good. I'd normally cry foul at that but after the first movie it's not that much of a stretch to believe that happening. Time of Eve movie is also out yet not subbed, although that's just the same events that happened in the original series told slightly differently. Second Broken Blade movie is out 27th August, which I'm excited about but apparently very few others are. Fate/Stay Night Unlimited Blade Works is out 30 September and King of Thorn is out 27 October, and that is unfortunately it for dvd dates that have actually been released. No idea when Dissapearence of Haruhi Suzumiya or Trigun: Badlands Rumble are coming out. Then there's that Macross Frontier movie, which I've been writing about for the past 5 season previews. I'm starting to doubt that it ever existed in the first place…
Blogging Scheduele
I'm going to try out being on of those blog-em-all anime bloggers. I'm planning on picking up at least 4, possibly 5 series next season, so obviously non-episodic stuff is going to be on the downturn. Since I blogged and loved the first season of Arakawa Under the Bridge, I'm definitely blogging that this season. Bakuman and Star Driver are the other two I'm definitely blogging, unless there's some sort of crazy world where all three air on the same day. Otherwise it depends on airing dates and what dates I have free to blog these shows. Kuragehime, World God Only Knows and Soredemo Machi are the other possibilites with maybe a wildcard choice like Squid Girl or Psychic Detective Yakumo if the others turn out really poor.
Loading ...