This was the thinking pose the various members of The Cart Driver had to adopt while considering their nominations.
2012 was a fairly unremarkable year for anime. Nothing really shook the industry, unless you count terrible light novel adaptations with ridiculous titles as 'shaking the industry'. It wasn't a particularly bad year either, which would have at least given us some sort of narrative to go with this post. It was just another year in which anime was made, some of which happened to be particularly good, and some of which turned out to be ridiculously stupid. In this award ceremony, we give credit to both kinds.
We present 10 individual awards for aspects of anime we deem worthy of note, as well as the top 10 TV anime that finished this year. Note that I'm going by the 'hanging episodes' rule. If only 1-3 episodes air just before or after the year ends, they don't count in our final evaluation. This means we're not counting Un-Go, but are going to count Girls und Panzer. Shut up, it's our awards, we make the rules.
2012's 2013 anime of the year
Sometimes great anime airs in a year, but just does not end, so it's difficult to praise them in rote end of the year posts if you've got a hangup about that. But that's why we have this award! We're pretty excited about these anime going into the new year. JoJo's Bizarre Adventure started off awesome and has become only more awesome with each episode. David Production's great sense of style and, censorship aside, ability to tap into what makes the JoJo series tick masks the overall piddling animation quality, and the ridiculous pulp fiction of the manga's story shines through. Hunter x Hunter, meanwhile, improved by leaps and bounds in 2012 by not only going through the excellent Yorkshin arc, but also in having better direction, cinematography, animation, sound direction, etc. It's a more confident production and the best shonen anime since Fullmetal Alchemist: Brotherhood.
Winner: Jojo's Bizarre Adventure
Runner up: Hunter x Hunter
10: Thermae Romae
Thermae Romae shows that technology is not a limiting factor in entertainment. It belies its humble origins as a flash anime by presenting great high-concept comedy, a memorable lead character and surprising poignancy. Who would have thought something this good could come from a Roman architect falling through wormholes in the bottoms of baths? It's utterly silly, but Thermae Romae's believes entirely in its silliness, which makes us believe in it, too.
OVA of the year
Not really the greatest year for OVAs, nor has it been in a while. However, every so often some gems will come out. We will fully admit that when Nunally in Wonderland came out, we expected it to be terrible; instead, it totally embraces its dumb, ridiculous concept and provides great entertainment. Also, it has Emperor Charles zi Britannia in a hat with flashing hearts. How could it not win? Minori Scramble, meanwhile, is good ol' goofy slapstick comedy fun. And penguins.
Winner: Code Geass Nunnally in Wonderland
Runner up: Minori Scramble
9: Sengoku Collection
Sengoku Collection's greatest strength is in the variety granted to it by its dumb concept. The Brains Base team basically does whatever it wants and emerges with a charming anime full of heart and armed to the teeth with cinematic homages. It has tributes to prison break and yakuza cinema, Hollywood classics, heist movies, one-on-one mysteries, science-fiction and even Legend of the Galactic Heroes, all within the confines of some of the best episodic writing of the year.
Best Anime Movie we could see for the first time this year
Unfortunately, we in the West do not often get to see anime movies soon after they air. The seemingly increasing presence of anime movies on the independent and film festival circuit, though, is making the wait a bit shorter for certain people, and it's through this that we caught the Tiger and Bunny movie. It's basically the TV anime, but better. Much better! That's good enough for us. Forest of Firefly Lights, meanwhile, is essentially a really good Natsume Yuujinchou story (not related to that series, but by the manga author). That's also good enough for us!
Winner: Tiger and Bunny Movie
Runner up: Forest of Firefly Lights
8: Jormungand
Autotuned Engrish is an unappreciated art form in this workaday world. Too often we take for granted that there are songs like Jormungand's OP that are thoroughly incomprehensible when they lapse from Japanese into English. Oh yeah, Jormungand itself is pretty good too, mostly thanks to Koko going loco on a fairly regular basis, especially when it comes to defending her business interests. Taking the ever-fluctuating state of modern warfare and having Koko slowly but steadily monopolize it is pretty damn entertaining, especially with her surrounded by others who thrive in the life or death situations that she routinely escapes from. In short, pretty damn exhilarating.
Biggest disappointment
What a depressing category to consider. Nobody likes being disappointed in what they watch. It happens, though. What gives Moyashimon Returns the edge for us is that it decreased our esteem of the original and made us afraid to rewatch it for fear we might not like that now, either. A terrifying prospect! That's what happens when the follow-up to a fun comedy is boring and mediocre. Eureka Seven AO, meanwhile, goes a bit mad at the end and wastes what had been a decent show up to that point, even if it could never have lived up to the original.
Winner: Moyashimon Returns
Runner up: Eureka Seven AO
7: Sankarea
If Sankarea was only a surprisingly well-executed adaptation of a mediocre manga about a guy whose fantasy of having a zombie girlfriend comes true, it would still be entertaining, if not exactly memorable. What sets it apart from its peers, and makes its use of fanservice and romcom antics progressively less tasteful, is Rea's back story that not only gives heartfelt, painful context to her disconnect with life, but avoids the pitfalls of feeling exploitative. Now if only the resolution to that arc wasn't ruined by a fucking bunny suit.
Best use of Engrish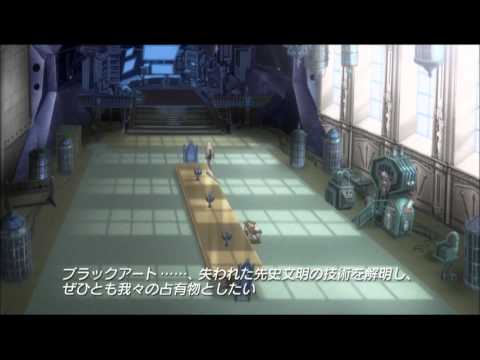 Just watch this, and you'll understand full well why Symphogear wins. Much like with everything else it tries, it is the best and greatest. Meanwhile, Uta Koi's had us singin' lus, singin' las, set it loose, every la~
Winner: Symphogear
Runner up: Uta Koi ED
6: Future Diary
Future Diary is a crazy show. You've got insane cults, insane politicians, insane children, insane couples, insane deities, and more. Everything is just bananas in this series, and it keeps topping itself until the very end, which makes up for how uneven Future Diary is at the beginning. Even among the ridiculous antics and backstabbing, though, what we'll miss most are Yuno's crazy ass eyes. Where oh where will we get out weekly dose of madness now?
Strangest fetish
The toothbrush scene. Oh, the toothbrush scene. It's so superbly ridiculous and funny, but that also does not preclude it from being a weird fuckin' fetish. We have it on good authority that a certain blog leader who shall go nameless attempted to recreate the orgasmic glory of this scene (on himself, though, not his imouto BLOG LEADER NOTE: It was on my girlfriend guys, saying 'on myself' makes it sound like I brushed my own teeth, which is hardly a daring feat), and he emerged from his experiment unsatisfied. Spit, meanwhile . . . it's spit, man. Shit's gross.
Winner: Nisemonogatari Toothbrush
Runner up: Mysterious Girlfriend X Spit
5: Nisemonogatari
Toothbrushes and imoutos, Platinum Disco and scenes that focus on anything about Shinobu that can be fetishized, Nisemonogatari has it all for the discerning anime fan, the minutia of which have been covered countless times before by the intrepid souls who have been sucked in by its pervasive SHAFT-ness. By not taking itself too seriously despite introducing some less than savory characters, Nisemonogatari propels itself to #5 in our list, proving that in order to stick out in the minds of the Cart Driver's writers, you need at least one borderline-incestuous scene involving dental hygiene.
Most ridiculous costume
Ultimately this award could have gone to anyone in Nunnally in Wonderland, but come on. How could anyone else win?
And how could anything else be second?
Winner: Code Geass Nunnally in Wonderland King Charles
Runner up: Girls und Panzer Anglerfish
4: Humanity has Declined
Humanity Has Declined is brutally cynical, but with a smile. Its sugar-coated world briefly hides how the world has struggled to move on since whatever calamity removed humanity from the top of the food chain; however, what's most important is the show's exploration of topics ranging from industrialization to our tendency to engage in war to our dumb excesses and on and on. And time paradogs. Can't forget them!
Best OP/ED (either/or)
"Roundabout" takes this for sure with us, both for being an excellent song and for how it has been used to amplify the conclusion of each episode of JoJo's Bizarre Adventure. When the opening note of "Roundabout" sounds, everything becomes that much cooler. "Llamambo," meanwhile, from Polar Bear Cafe, is Daisuke Ono singing a mambo song as a llama. How could that not be excellent?
Winner: Jojo's Bizarre Adventure ED
Runner up: Polar Bear Cafe ED llamambo
3: Girls und Panzer
"Hey everybody, look at how stupid this premise is! Upotte look out, we have a new series to ironically declare the greatest show of the year!" In one way or another, the preceding statement was guffawed by almost everyone when this show was first announced. Pink tanks be damned, I don't think there's a person that was expecting this to actually work. The irony is that not only was it one of the best shows of the year (the absolute best, according to the sexy, ever-witty Inushinde), but it did so by balancing ridiculous gimmicks, like schools being on gargantuan fucking carriers in the middle of the ocean, with ever-improving battle choreography and writing that's a huge cut above your average cute girls with military hardware show. While not particularly deep or meaningful, Girls und Panzer's determination and sense of purpose are impossible not to admire when it pulls off its premise with such charm and bravado.
Best bad anime of the year
You'd figure Guilty Crown would run away with this, but not so fast! Symphogear is just as mad as Guilty Crown, but also has the added benefit of its brand of madness being charming instead of only mindfuckingly stupid. The sheer optimism exuded by every character is almost unhinged in a world that is fairly crappy, and the final plan of the main villain is truly ridiculous. It's wonderful. But Guilty Crown's utter failure of writing is also worth recognizing. It's pure dumb shlock.
Winner: Symphogear
Runner up: Guilty Crown
2: Daily Lives of Highschool Boys

For folks who have been growingly increasingly tired of anime in which a bunch of girls act insufferably nice to each other, going about their boring lives and spouting bullshit about the weather in an attempt to appear deep and profound, Daily Lives of Highschool Boys is cathartic. Its destruction of this genre is utterly glorious to behold. Yet, even while in the process of destroying this genre, somehow also manages to capture idiotic youths mentalities far better than those shows it mocked ever managed to.
Worst anime of the year
We wrote a truly awful amount of words on WHO IS IMOUTO. It starts off decently, with some OK basement-level humor, even if some of it was preeeeeeeeeetty offensive. (Hey, onii-chan, let's fuck that gay right out of you~) But it lost us when it transitioned from evil imouto stalkers to dull corporate espionage and solving problems for the blandest members of Shougo's harem. The occasional crude joke could not hope to save the show. Black Rock Shooter winning out over Sword Art Online may seem like a typo, but the pick got the blessing of the man who covered SAO from start to finish. When you're worse than SAO, that's pretty fucking bad.
Winner: Who is Imouto
Runner up: Black Rock Shooter
1: Aquarion EVOL
What can we say? Aquarion EVOL above all other series captured our hearts and imaginations in 2012. It's a weird world, but it's also chock full of charm, heart and memorable characters. EVOL is a bold, silly world that lets its characters be exactly who they are with no care how odd they may seem to outsiders. Also, we're a bunch of saps who fall for THE POWER OF LOVE AND FRIENDSHIP and hot springs/beach episodes with lots of bananas.
Readers Choice Awards
You all have awful taste.
Best TV Anime that ended in 2012 (3 choices)
Fate/Zero (24%, 126 Votes)
Daily Lives of High School Boys (18%, 95 Votes)
Hyouka (16%, 85 Votes)
Chihayafuru (15%, 77 Votes)
Humanity Has Declined (14%, 75 Votes)
Nisemonogatari (13%, 69 Votes)
Kids on the Slope (12%, 64 Votes)
Tsuritama (11%, 58 Votes)
Future Diary (10%, 54 Votes)
Aquarion EVOL (9%, 46 Votes)
Sword Art Online (8%, 44 Votes)
Chuunibyou demo Koi ga Shitai! (8%, 43 Votes)
Jormungand (8%, 42 Votes)
Other (not mentioned here) (7%, 35 Votes)
Natsume Yuujinchou Shi (7%, 34 Votes)
Lupin the Third, The Woman Called Fujiko Mine (5%, 25 Votes)
Persona 4 (4%, 23 Votes)
Kuroko's Basketball (4%, 23 Votes)
Guilty Crown (3%, 18 Votes)
Joshiraku (3%, 18 Votes)
Bodacious Space Pirates (3%, 17 Votes)
Thermae Romae (3%, 17 Votes)
Accel World (3%, 16 Votes)
Another (3%, 16 Votes)
Ano Natsu de Matteru (3%, 16 Votes)
Kokoro Connect (3%, 16 Votes)
Bleach (3%, 15 Votes)
Senki Zesshou Symphogear (2%, 13 Votes)
My Little Monster-kun (2%, 13 Votes)
K (2%, 13 Votes)
Natsuyuki Rendezvous (2%, 12 Votes)
AKB0048 (2%, 10 Votes)
Btooom (2%, 10 Votes)
Tari Tari (2%, 10 Votes)
Mysterious Girlfriend X (2%, 10 Votes)
Binbougami ga! (2%, 10 Votes)
Uta Koi (2%, 9 Votes)
Haiyoru! Nyaruko-san (2%, 8 Votes)
WHO IS IMOUTO (2%, 8 Votes)
Last Exile: Fam, the Silver Wing (1%, 7 Votes)
Medaka Box (1%, 7 Votes)
Black★Rock Shooter (1%, 6 Votes)
Kamisama Kiss (1%, 6 Votes)
Phi Brain (1%, 5 Votes)
Gundam Age (1%, 5 Votes)
Inu x Boku SS (1%, 3 Votes)
Sket Dance (1%, 3 Votes)
Sengoku Collection (1%, 3 Votes)
Rinne no Lagrange (0%, 2 Votes)
Sankarea (0%, 2 Votes)
Total Voters: 521
Loading ...