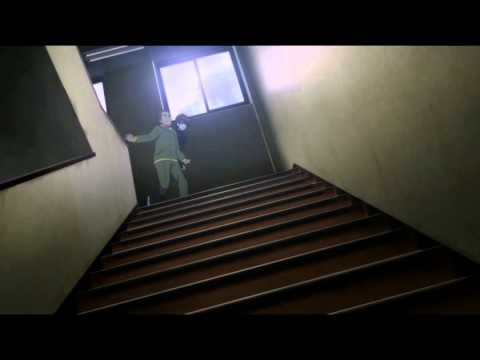 I love horror. I'll get into the good aspects of horror I dig another day, but I also love impossibly dumb, cheesy horror. Horror has pushed the envelope on violence for so long that it's often as ridiculous as it is terrifying and visceral — many times intentionally so (see Zombi 2, Braindead, etc.), but also unintentionally so. Today's moment is an example of the latter.
Another is one of those horror stories that plays at being scary while having nothing truly scary to show. I don't always mind that, of course; there are plenty of horror stories I enjoy that don't scare me at all. But the aesthetic quirks of Another never show anything particularly interesting, raise the tension or even feel like they belong in this setting. After what felt like the billionth quick cut to an ugly doll, I questioned why I was even watching Another.
Then the wonderful ending of episode 3 happened. I'm sure everything was supposed to be super serious scary, but how could anyone react to . . . that with anything but raucous laughter? (Well, I guess you could be grossed out, too. I suppose I wouldn't blame you.) It's a ridiculous shock that wasn't even remotely earned by the show, but there's something about the amount of effort put into the death scene, the absurd circumstances leading up to the death and the death itself that endeared it to me. I laughed a lot, but also admired it. Nobody could think of a death that ridiculous without at least a little imagination.
And so it went for the rest of Another. The non-death horror aspects were still a drag, and the characters and plot were dumb, but the deaths . . . oh, the deaths. So much enjoyment. So wonderful. And it all started with an umbrella.