Highschool of the Dead was not a critically aclaimed success. That's all right, because it was never aiming to be a critically aclaimed success. It was aiming to be good, dumb fun. The phrase 'dumb fun' is something I don't like though. It's trotted out for any series that doesn't attempt to be critically assessed through coherant plot, deep themes and well-rounded characters. It's a fall back argument used by those who like crap. The type of people who use the line 'haters gonna hate' and think it's a valid counter-argument to criticism. It's dumb entertainment that I want to talk about today.
This is because there's a myth built up behind the phrase 'dumb entertainment' that's built up more by it's detractors than its defenders. It's the idea that something is dumb because the creators behind it messed up, or weren't intelligent enough to create smart entertainment. That there was little thought put behind each scene and the randomness or predictability is what the defenders of dumb entertainment like. The defenders aren't doing themselves any favours though. They defend each version of dumb entertainment, meaning it's difficult to pick out which are the series that are genuinely entertaining, in much the same way having people say "this upcoming anime season is shit" every single bloody season detracts from instances when the season is genuinely shit. For dumb entertainment to succeed, it still needs real thought to go into it to make it entertaining.You can't just trot out the same tired and lame crap. You can't have someone fall into another characters breasts and call it a day. You can't blow a zombies head off and think that's sufficient. There will still be fans, because there's people who will even defend Akane Iro ni Somaru Saku. If you want quality dumb entertainment, you need bullet time tits.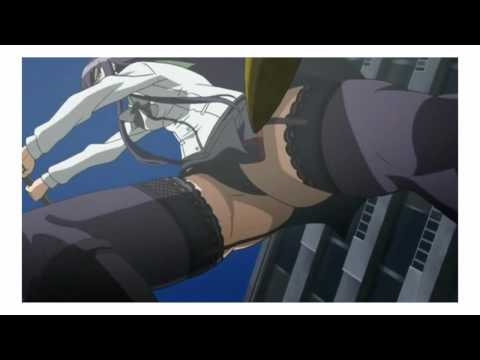 I'm not saying Highschool of the Dead is the pinnacle of dumb entertainment. It still tossed out tired tropes and lazy excuses for fanservice. But Bullet Time Tits was genious. Of course they knew that if Saeko's boobs were really moving that fast, the would fly straight off her chest. That's part of the reason they did it.
Yup, my 10th moment of anime is breasts gyrating faster than the speed of sound.